Deputy Chairman of the Government of the Russian Federation on Social Issues
policy
(May 18, 2018) Tatyana Golikova announced how much social funds in our country are losing money due to the shadow employment of Russians. She clarified the issues of the social contract, provided statistics on how many Russians work in the shade and whether the number of citizens living below the poverty line has decreased.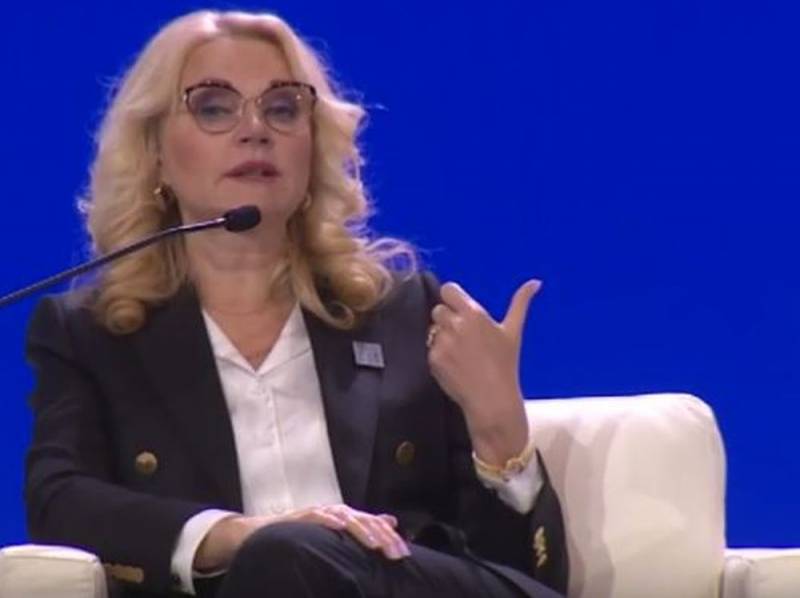 She spoke about this and other social issues in detail in an interview with the Izvestia newspaper. Golikova said that in 2018, 309 thousand households (poor families) received state support in the form of a social contract. However, a positive effect of this happened only in 35% of cases. She added that only 20% of the poor apply for their help.
At the same time, Golikova emphasized that social funds are losing about 2,3 trillion. rubles per year due to shadow employment of Russians. Noting that these assessments are "expert in nature".
But, according to some, including indirect, data, about 15 million people work in the informal sector
- said Golikova.
These data were obtained as a result of studying statistics for 2017 (for 2018 there are no such statistics yet). So, according to Golikova, in 2017, citizens' expenses exceeded their income by 13,3 trillion. rubles, which is 14,5% of the country's GDP. Hence the assumption that 15 million Russians are working in the shade.
According to Golikova, they are already working on issues of withdrawing citizens' income from the shadows
economic
and financial departments. " For example, in several regions of the country, from January 1, 2019, an experiment on the registration of self-employed is underway. And according to Golikova, about 102 thousand people have already registered, which is approximately 7,6 billion rubles in turnover.
Let's see how the process goes further, but so far we have cautious optimism about this
- summarized Golikova.
It must be recalled that we are already taxing self-employed Russians
in detail
informed our readers earlier. The experiment takes place in Moscow, Tatarstan, Moscow and Kaluga regions for a period of 10 years. In other regions of Russia, the opportunity to introduce a similar tax regime will appear in 2020.