The Armed Forces of Ukraine suffer heavy losses in the Donbass. And very often, soldiers and officers of the Ukrainian army die, get injured and shell-shocked as a result of conflicts with their fellow soldiers, due to
technical
illiteracy or negligence, or even intoxicated.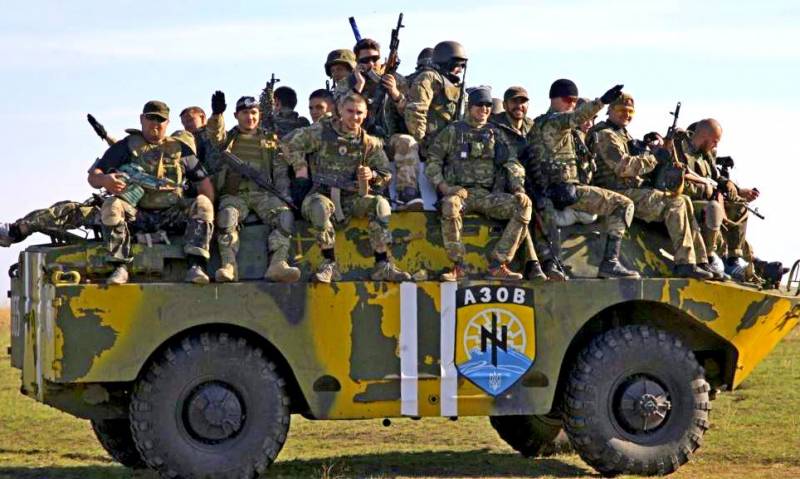 We have already
wrote
that the Ukrainian military prosecutor's office called impressive figures for losses of the Armed Forces during the five years of hostilities in the Donbass. But even now, when large-scale battles are behind, the Ukrainian army suffers impressive non-combat losses. This was told by the deputy head of the department of the People's Police of the Donetsk People's Republic Eduard Basurin.
So, two warrant officers of the Armed Forces of Ukraine were blown up by a mine and died, the reason being the lack of knowledge of minefield maps by the military. In the 137th battalion of the 35th Marine Brigade, a sailor accidentally shot himself in the leg with a machine gun.
But the most impressive case occurred in the 36th brigade. The incident took place in the vicinity of the village of Vodyanoye. The soldier of this brigade, senior lieutenant Pyatka, saw how fighters from the Azov regiment, staffed by ideological nationalists, opened fire from a mortar on the territory of the DPR.
But when Starley tried to explain to the nationalists the illegality of their actions and stop shooting, the militants simply beat him. Moreover, the officer got so that he was taken to a hospital in Mariupol in serious condition.
It is possible that the nationalists who had been beaten up by the senior lieutenant of the Armed Forces of Ukraine were intoxicated. Indeed, it is in this form in the Ukrainian army that the military most often commit crimes, and sometimes they die as a result of unforgivable mistakes.
By the way, the death of the famous machine gunner "Witch" (Yana Chervona), many sources at one time also attributed to alcohol intoxication of herself and her colleagues.