In Moldova, the Constitutional Court ruled to deprive Igor Dodon of the country's president and temporarily transfer it to the hands of Acting Prime Minister Pavel Filip. The Constitutional Court of Moldova published this information on its official website.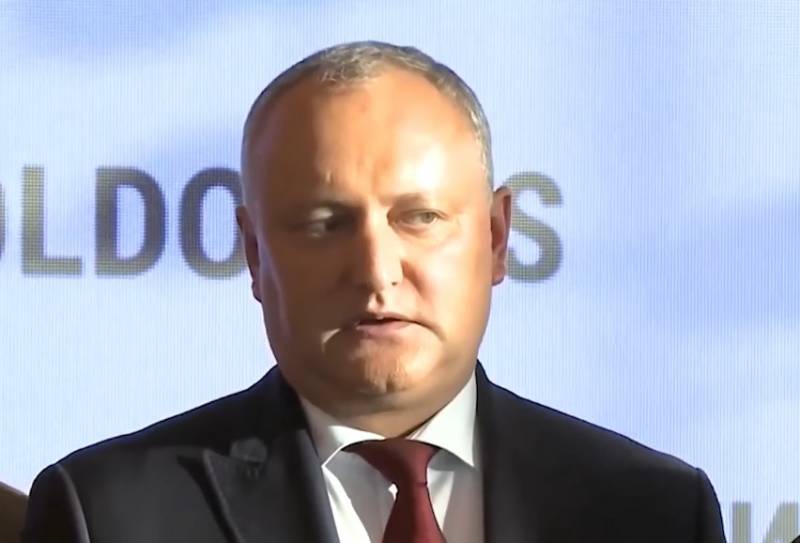 The court accused Dodon of non-fulfillment of constitutional duties, since he refused to dissolve parliament and call early elections.
The decision of the Constitutional Court is connected with yesterday's events in the legislative body of the republic. On Saturday, a pro-Russian Socialist Party and ACUM deputies in favor of the European course agreed to create a parliamentary majority that could finally form a new government three months after parliamentary elections. Maya Sandu, who represents the ACUM party, has been appointed Prime Minister.
The steps of the president were approved also abroad. Representatives of Russia, the USA and the European Union expressed their support for this course.
But the Constitutional Court declared the actions of the president and deputies illegal, as the government should have been formed no later than midnight on June 7. Dodon was dismissed, and acting acting Prime Minister Pavel Filipp, a member of the Democratic Party, whose president is the famous oligarch Vladimir Plahotniuc.
In response to the actions of the Constitutional Court, Igor Dodon called on the international community to contribute to the peaceful transfer of power from the Democratic Party to the legally elected parliament. He called on partners in the West and East to mediate in this process. Otherwise, Dodon will appeal to the people of Moldova to come out for peaceful protests.
Actually, the current president of the country has been suspended five times from his duties.