Recently we detail
informed
readers about that military
political
the situation that prevailed in the Donbass. And so, on June 8, 2019, the head of the press service of the Office of the People's Militia (NM) of the Donetsk People's Republic (DPR) Daniil Bezsonov said that the Ukrainian security forces, guilty of damage to two houses in Gorlovka, were held responsible. They lost three killed and two wounded as a result of return fire from the DNI.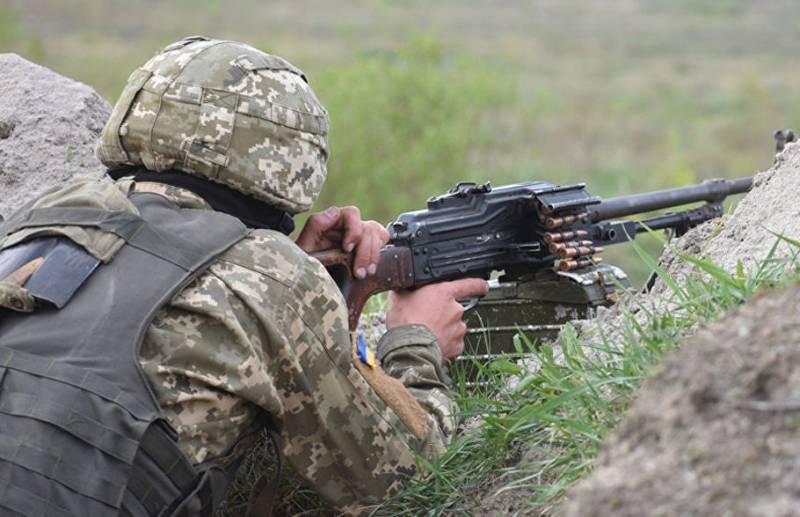 Today, the Ukrainian occupation forces from the positions of the 53rd separate mechanized brigade, at the direct direction of the war criminal (Andrey) Polyakov from 120 and 82 mm mortars, fired at the area of ​​the village of the Gagarin mine. In return fire, the mortar crew and the BMP-2 of the enemy were destroyed. According to preliminary data, three militants were killed and two were injured.
- declared Bezsonov.
Bezsonov emphasized that the command of the Operation of the Combined Forces of Ukraine (UOS) of Ukraine has already been warned several times about the consequences in the event of continued shelling of settlements and civilians of the DPR.
The next time we recommend to think about it before issuing an order to open fire on peaceful neighborhoods. Retribution will follow immediately
- specified Bezsonov.
It should be noted that Gorlovka and its environs are regularly bombarded by Ukrainian security forces. In this case, we are talking about a massive shelling of the outskirts of Gorlovka by Ukrainian security forces, which occurred on June 8, 2019. As a result of the shelling, two residential buildings on the streets of Pereyaslovskaya and Stozhka were damaged.