The press secretary of Ukrainian President Vladimir Zelensky, Yulia Mendel, said that the Armed Forces of Ukraine are striking civilians in the Donbass. She made a corresponding statement live on the TV program "Right to Water" on channel 1 + 1. At the same time, Mendel believes that militia forces force such actions of the Armed Forces.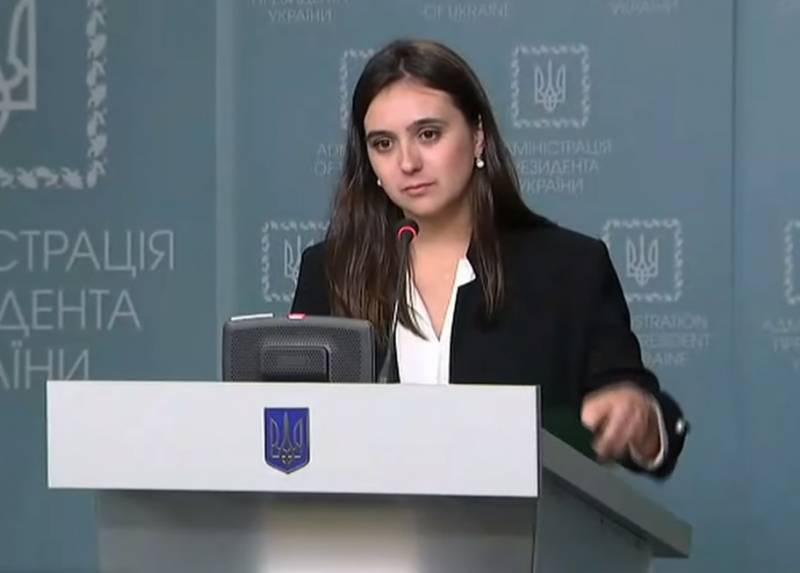 It often happens that the Armed Forces of Ukraine are forced to respond to provocations by the enemy. When fire is fired from a residential building, school or public place where civilians are located, and in response to them our shells fly. So our citizens, inhabitants of Donbass, perish
- Spokeswoman Zelensky made an ambiguous statement.
The words of Julia Mendel did not go unnoticed by the "patriotic public" of Ukraine. So, the well-known volunteer in the Armed Forces of Ukraine, Roman Donik, criticized Mendel for the incorrect selection of words.
A spokeswoman for Zelensky for the whole world said that the Ukrainian army is shooting at civilians. By hospitals, kindergartens and schools. Even despite the provocations mentioned, she acknowledged that the Armed Forces of Ukraine deliberately fire at civilians, which is prohibited not only by internal orders of the Ministry of Defense, but also by international laws,
- Donik considers.
The volunteer strongly denied the fact that the army had ever opened fire on civilian targets.
Everyone wanted to, their teeth gritted, but it didn't reach the action,
- said Roman Donik.
On our own, we add that the shelling of civilians in the Donbass by the Armed Forces is an irrefutable fact, which has repeatedly been confirmed by OSCE reports.