Recently we
Reported
how in the East China Sea the USS Chancellorsville (CG-62) (Chancellorsville) missile cruiser, Ticonderoga class, was cut by the Russian project 1155 Admiral Vinogradov large anti-submarine ship (BPC). Then it became the reaction of the Pacific Fleet of Russia to the incident is known, now we will talk about the reaction of users of the Network of Western countries who appreciated the "sunbathing" of Russian sailors.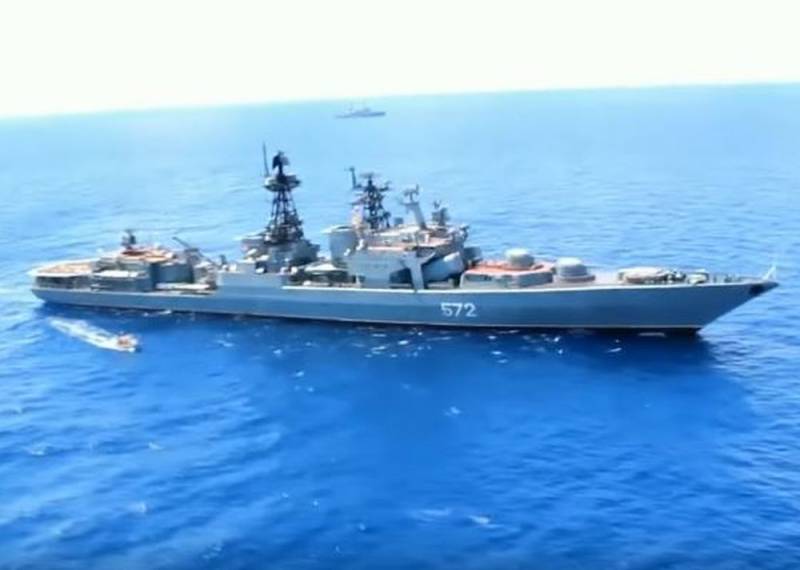 Many media wrote about the incident, and videos of what happened were made by American sailors. However, the users of the Network were not interested in the very fact of the dangerous rapprochement of the ships, but in the reaction of the Russian sailors who were not involved in emergency maneuvering. They calmly continued to rest, not paying any attention to the rapidly approaching US Navy cruiser. This is what, to a greater extent, users have paid attention to.
While the U.S. warship seems to be in absolute panic, Russian sailors are sunbathing on the helicopter deck of their destroyer
- wrote his opinion @patricksavalle.
Russian sailors just relax
- expressed the opinion of the user @ Senjo41A.
The clutter of the Americans and the Russians sunbathing on the deck. Nice guys!
- commented by @flseniel.
Russian sailors seem to have a good time on board
- noted @HoansSolo.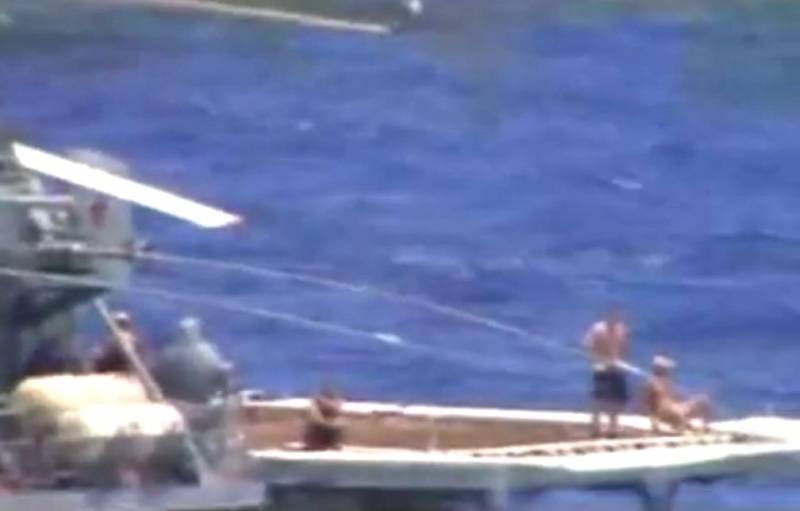 CNN highlighted the rapprochement between Russian and American warships too belligerent, creating a picture of a deliberate attack by Russia, while Russian sailors sunbathing in such a risky situation clearly indicate that all this was an accident!
- noticed @HornedPoet.