June 7, 2019 at 06:35 Moscow time. a dangerous incident occurred in the East China Sea. The USS missile cruiser USS Chancellorsville (CG-62) (Chancellorsville) cut off the Russian large anti-submarine ship (BOD) Admiral Vinogradov. This was reported by the press service of the Pacific Fleet of Russia.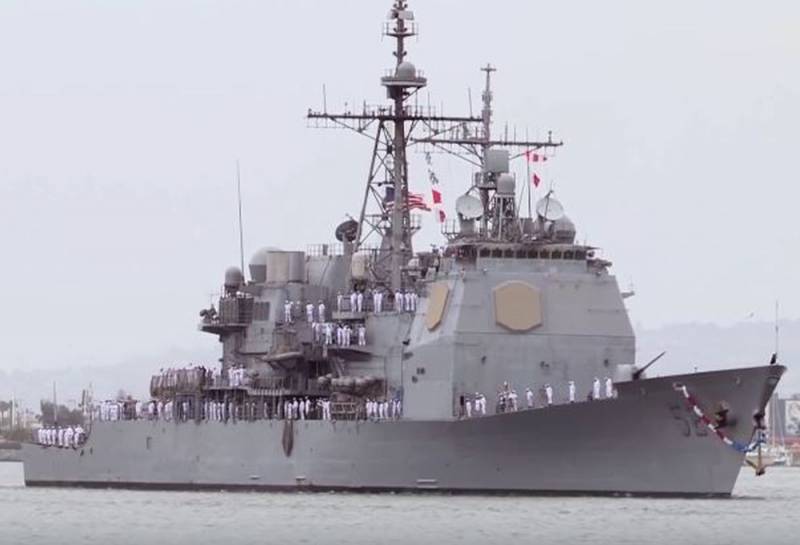 It is clarified that the detachment of ships of the Pacific Fleet of Russia and the aircraft carrier strike group (AUG) of the US Navy moved in parallel courses in the East China Sea. At the above time, an American Ticonderoga class cruiser, with guided missile weapons (URO), suddenly made a dangerous maneuver and almost collided with the Russian project 1155 BOD. The crew of Admiral Vinogradov began urgently maneuvering and changing direction to avoid a collision with American cruiser.
"Chancellorsville" suddenly changed direction and crossed the course of "Admiral Vinogradov" at 50 meters
- said in a statement to the press service.
They added from the press service of the Pacific Fleet of Russia that after the incident, the American side declared a protest on the international wave and pointed out the inadmissibility of such actions.
It should be recalled that from April 1, 2019, the Admiral Vinogradov BPC makes a long sea voyage with calls to the ports of the countries of the Asia-Pacific region. In May 2019, he took part in the Russian-Chinese naval exercise "Maritime Interaction-2019".