Recently we
Reported
how the Verkhovna Rada of Ukraine refused to accept the resignation of "the best head of government of all time" Volodymyr Groysman. And so, on June 6, 2019, the Ukrainian parliament considered the resignation of the heads of the Security Service of Ukraine (SBU), the Ministry of Foreign Affairs (Ministry of Foreign Affairs) and the Ministry of Defense (Ministry of Defense).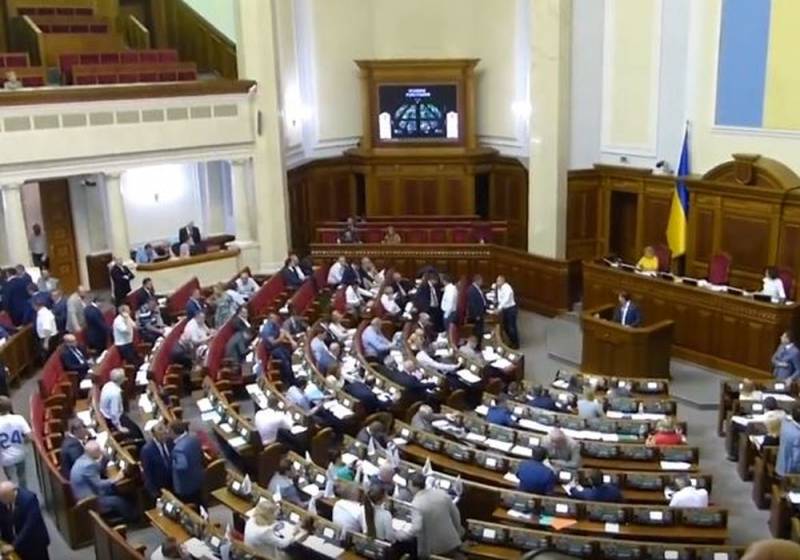 It should be noted that on May 30, 2019 in the Rada three draft resolutions were registered, from the new President of Ukraine Volodymyr Zelensky, on the dismissal of the aforementioned heads of departments. However, the Rada alternately rejected the mentioned projects of the head of state. Moreover, the heads of departments themselves, before this, wrote a letter of resignation.
So, only 67 deputies voted for the resignation of the head of the Ministry of Defense Stepan Poltorak, with the required minimum of 226 votes. 48 deputies voted against the resignation.
10367 deputies voted for draft resolution No. 141 on the resignation of Foreign Minister Pavel Klimkin, and 10346 deputies voted for draft resolution No. 137 on the dismissal of Klimkin.
The Council also rejected the presidential draft resolution No. 10345 on the dismissal of Vasily Gritsak from the post of chairman of the SBU. Only 78 deputies voted for his resignation.
But the Rada approved the impeachment procedure for the president.
In addition, the Foreign Minister of Ukraine Arsen Avakov said that after leaving the post of Minister, does not exclude the continuation of his
political
careers. He specified that he had already met with the leader of the Voice party Svyatoslav Vakarchuk and discussed various ideas with him.