On the eve of the XXIII St. Petersburg International Economic Forum (SPIEF-2019), which is due to take place on June 6-8, 2019, Russian Foreign Minister Sergei Lavrov told how Washington proposed Moscow to hold a second referendum in Crimea in 2014. Lavrov informed the Russian journalists about this on June 5, 2019.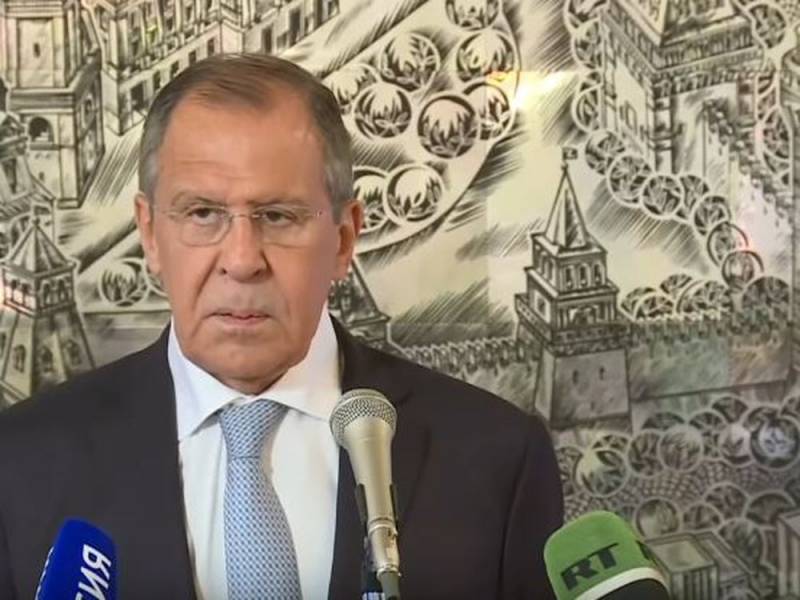 Lavrov said that back in 2014, former US Secretary of State John Kerry recognized the return of Crimea to Russia. According to Kerry, this happened by the will of the residents of the Crimea after the referendum. However, Kerry demanded, "for the sake of order", to hold another referendum.
I will not tell you a big secret that in April 2014, US Secretary of State John Kerry spoke to me about this: "Everything is clear. Everything happened as the Crimean people wanted. But for order, hold another referendum. " Why on earth? If you understand everything, why again chase people to some kind of vote?
- specified Lavrov.
At the same time, Lavrov expressed the hope that Kerry would not be offended by him, since he himself had published in his memoirs "some secrets" from conversations with the Russian Foreign Minister.
Lavrov added that the problems in Kiev in the Crimea and in the Donbass began after the Western colleagues, in fact, brought to power nationalists, who first decided to ban the Russian language. He emphasized that for all five years that the president of Ukraine Petro Poroshenko spent in power, he openly sabotaged every letter and the whole spirit of the Minsk agreements (process). However, he was a co-author of these documents.
In the Norman format, at the level of four leaders, over the past four years, concrete agreements have been reached on the separation of forces and assets in three specific pilot areas, on the contact line and on formalizing the procedure for the entry into force of the law on the special status of Donbass, in conjunction with the conduct in this territory election. Both that, and another was a subject of concrete agreements of leaders. They instructed to draw up these agreements on paper. Still not done
- said Lavrov.
In addition, when it came to the prospects of a meeting between Russian President Vladimir Putin and the new President of Ukraine Vladimir Zelensky, Lavrov noted that it is important for Moscow to understand how the promises of Kiev will be translated into practice, i.e. into any specific suggestions or actions. In the meantime, for Moscow, it's not even clear which
policy
Zelensky will have in relation to Russia.
Earlier Lavrov
explained
why Russia recognized Poroshenko as president of Ukraine in 2014.