Apparently, Gazprom really lost in a dispute with the Ukrainian Naftogaz. The Russian gas monopolist tried to circumvent the problem of transit of "blue fuel" through the gas transportation system Nezalezhnaya. However, the Bulgarian elite blocked the "South Stream", and Ankara seized the large-scale "Turkish Stream" under its internal interests.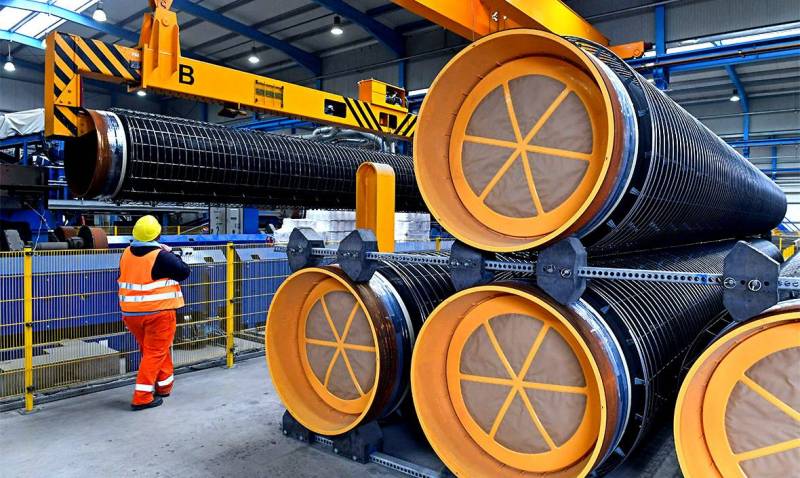 Almost it turned out with Nord Stream-2, but the top managers of the Russian company who started to open champagne were besieged by German Chancellor Angela Merkel, who quite unexpectedly put forward conditions for maintaining transit through Ukraine. More recently, Prime Minister Dmitry Medvedev said:
The European Union has no relation to Gazprom's bilateral relations with its Ukrainian counterpart
However, against the union of the end consumer and the transit country, the needy gas supplier proved to be powerless. Moscow and Kiev have already begun preliminary negotiations on the conditions for the resumption of transit contracts expiring in 2019. By the end of May, contacts are expected with representatives of the European Union on this issue. Feeling the power of the United States and Europe behind him, Kiev became bolder and begins to set new conditions, which he could not even hint at before.
The plans of the Russian Gazprom were to leave no more than 10-15 million cubic meters for Ukrainian transit for the needs of Nezalezhnaya's neighbors. However, now the Ukrainian side considers the ideas of the Russian company unacceptable. Naftogaz now insists on pumping 40 billion cubic meters of gas through the Ukrainian GTS. Moreover, Ukraine is hinting that its gas transportation system will require investments to pump such volumes:
It will still be necessary to invest in order to pump this volume of gas. This is money that we don't have
There are reasons to believe that the modernization of the gas transportation system of Ukraine will be hanged on the neck of Gazprom. Not without reason, German Chancellor Angela Merkel recently announced that Nord Stream-2 is possible only with the preservation of Ukrainian transit. Apparently, investments in the GTS Independent Square will become the payment of Russia for the possibility of building a second gas string along the bottom of the Baltic Sea.