Recently we
Reported
that, according to the head of the Ministry of Industry and Trade of Russia (Ministry of Industry and Trade) Denis Manturov, it is not planned to reduce the production of Sukhoi Superjet 100 (SSJ-100) airliners. And so, on the eve (on the eve) of the XXIII St. Petersburg International Economic Forum, which is supposed to be held on June 6-8, 2019, Manturov spoke about the prospects of the SSJ-100 after
disaster
in Sheremetyevo.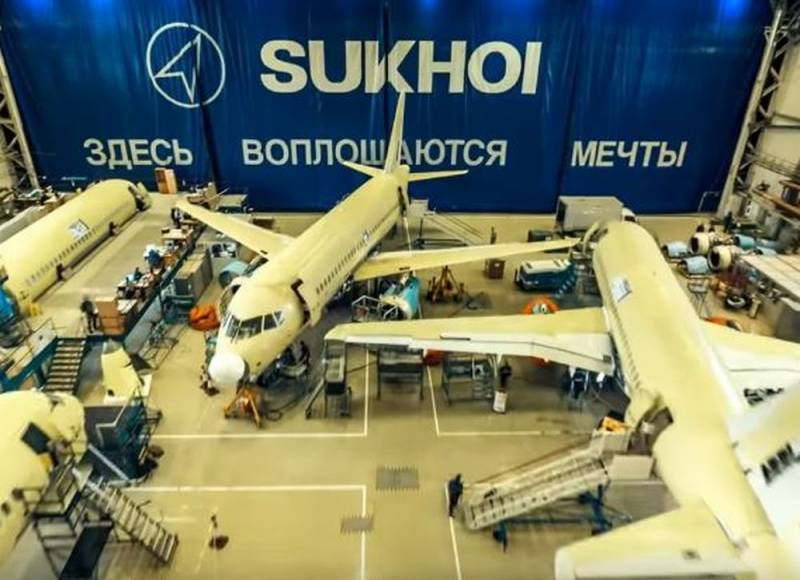 A senior official gave a great interview to a Russian newspaper
"News"
. He said that the department was optimistic about the future of the SSJ-100 program and recalled that it was too early to draw conclusions about what had happened.
SSJ-100 is the first civilian aircraft in the history of modern Russia to receive not only Russian, but also a European type certificate. He successfully passed 200 test programs, more than one thousand test flights lasting 2,5 thousand flight hours
- emphasized Manturov.
The Minister clarified that all SSJ-100 systems and units have been tested for compliance with stringent requirements for strength, reliability and safety. He added that PJSC Sukhoi Company continues to work on the airliner, developing and improving its product. In addition, market demand for the SSJ-100 also remains stable.
We remind you that on May 5, 2019, at the Sheremetyevo Airport (Moscow), there was a disaster with the SSJ-100 airliner of the state airline Aeroflot. On board were 78 people: 5 crew members and 73 passengers. As a result of the crash (fire), 41 people were killed: 40 passengers and 1 crew member.