On June 5, 2019, the Air Defense Forces of the People's Militia (NM) of the Donetsk People's Republic (DPR) prevented the attack of the UAV 24th brigade on a Muslim holiday in Donetsk. The official representative of NM Daniil Bezsonov spoke about this in detail at a briefing.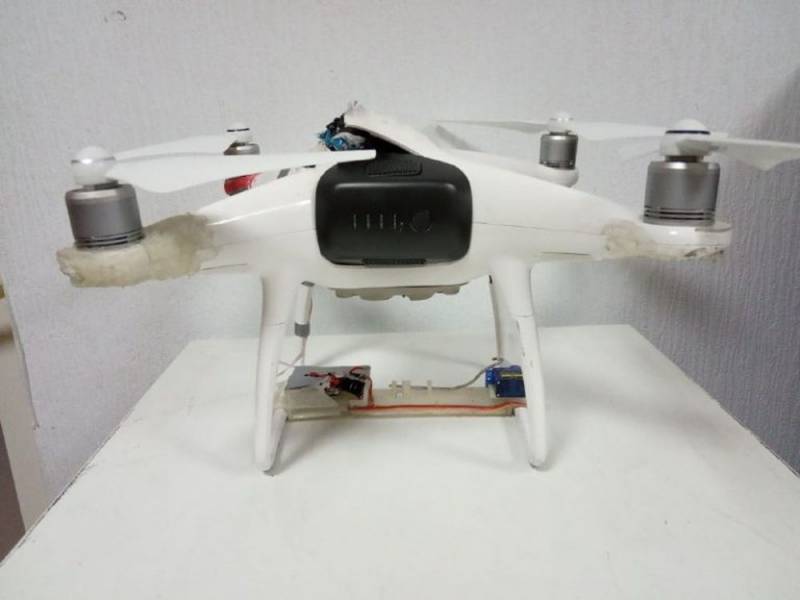 It is specified that the drone was equipped with an explosive device and was heading to the venue of the Muslim festival of Uraza-Bayram. The Muslim community of the DPR decided to gather in the Tekstilshchik microdistrict, thinking that it would be safer there. But the "patriots" from the Armed Forces of Ukraine decided to get them there by launching the aforementioned drone.
They managed to bring him down over the Tekstilshchik microdistrict; he never reached the people. NM DNR managed to prevent a terrorist attack with numerous casualties. The downed drone was demonstrated right at a briefing, after which an official appeal was made to international organizations in connection with this incident.
It must be recalled that before this, on June 4, 2019, the Armed Forces of Ukraine fired on the north-western outskirts of Donetsk, the village of Oktyabrsky, the Akhat Jami mosque came under fire. Fortunately, no one was hurt.
The leadership of the Muslim community of Donetsk immediately stated that it would send an appeal to the international community in order to influence the Kiev authorities. Then she decided to celebrate Uraza Bayram elsewhere.
As you might guess, the answer from Kiev was not long in coming. The next day, a drone flew where the mortars had not shot.