On June 4, 2019, Kurdish information resources reported that the Afrin Liberation Forces (SOA) attacked barbaric jihadists from the Ahrar al-Sham terrorist group (banned in Russia), which Turkey supports, and the hypocritical West calls "moderate" terrorists. Clashes took place in the Afrin region (north-west of Syria), a video from one of the places is given in confirmation.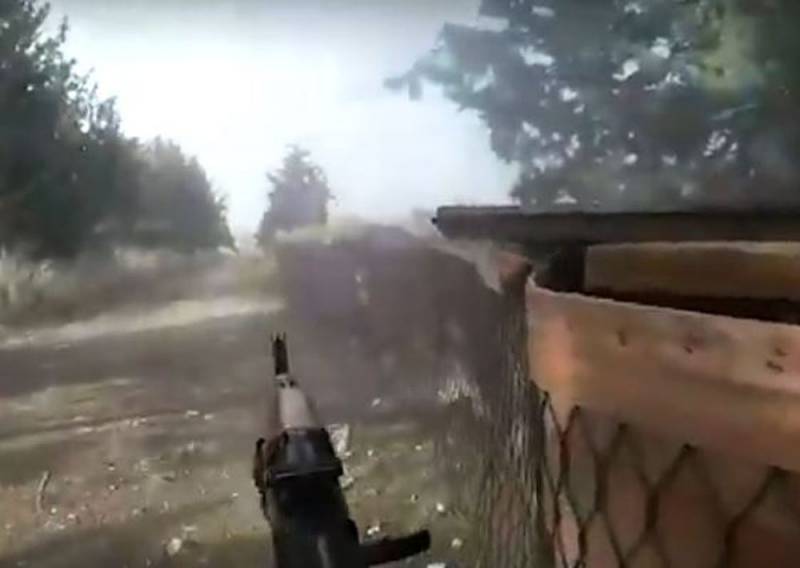 It is reported that Kurdish units attacked the positions of the said terrorist group near the villages of Shera and Sherava. As a result, five pro-Turkish militants were allegedly killed. However, the bodies of the killed militants were never presented. It is shown only how an empty checkpoint is captured.
To establish whether this video is a production or real events on it is not possible.
On June 2, our forces carried out large-scale actions against the military base that belonged to the Ahrar al-Sham terrorists in the village of Velat al-Qadi in the Shera region. During the action, 5 gang members were destroyed. Our forces confiscated 1 AK-47, 1 body armor and 1 smartphone
- the message says, without specifying why the five terrorists had only 1 machine gun, 1 body armor and 1 phone.
On June 3, our forces carried out an action against the military machine transporting Abdullah Khelavi, the so-called official of the Firkat Al-Hamza terrorist group, in the village of Basut in Sherava district. As a result of hostilities, a military vehicle was damaged, 2 terrorists were injured
- The next SOA message says.
In addition, the Kurds distributed a third statement. It summarizes the results of the operation near the villages of Maranaz and Malikia. According to the Kurds, they destroyed at least forty terrorists there. It is said that this was their response to the ongoing artillery shelling of villages located near the city of Shara: Malikiyi, Maranaza, Shvarka, Kashtara and others.