On the territory of the enterprise of the United Engine Corporation (Ufa), which is part of the Rostec structure, a 3D printing system has been launched, designed to create large-sized parts of gas turbine engines. The device is capable of forming blanks for aggregates whose diameter reaches more than 2 meters, and today it is the largest laser growing unit in Russia.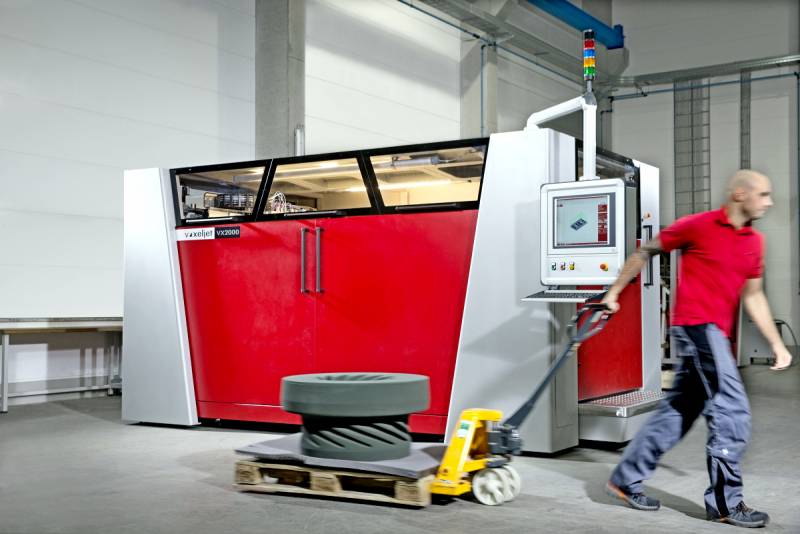 Substance
Technology
consists in the following: a stream of metal powder is supplied to the workpiece, which, in turn, is heated by a laser beam and fused into a monolithic structure. The installation itself is a robotic arm equipped with a spray head, which allows you to change the type of substance supplied to the workpiece, directly in the process of forming the part.
As test products that were produced using the new apparatus, spare parts for the NK-36ST industrial gas turbine engine were selected. If the properties of the "grown" parts will meet all the standards, then, according to the Executive Director of Rostec Oleg Yevtushenko, by 2021 it is planned to create more than 3 elements for modern gas turbine units on the basis of PJSC Kuznetsov using 50D printing.
It is worth noting that the above technology has a number of advantages. In particular, it allows you to reduce the number of parts of the final design, which will add strength to it, almost halve the production cycle of spare parts, and also make them more
economical
and eco-friendly.