Recently we
Reported
how much extra money will be needed to create a heavy Angara. And so, on June 4, 2019, the head of the Roskosmos state corporation, Dmitry Rogozin, told reporters that at the Vostochny Cosmodrome, the direct construction of the launch pad for the Angara launch vehicles was launched.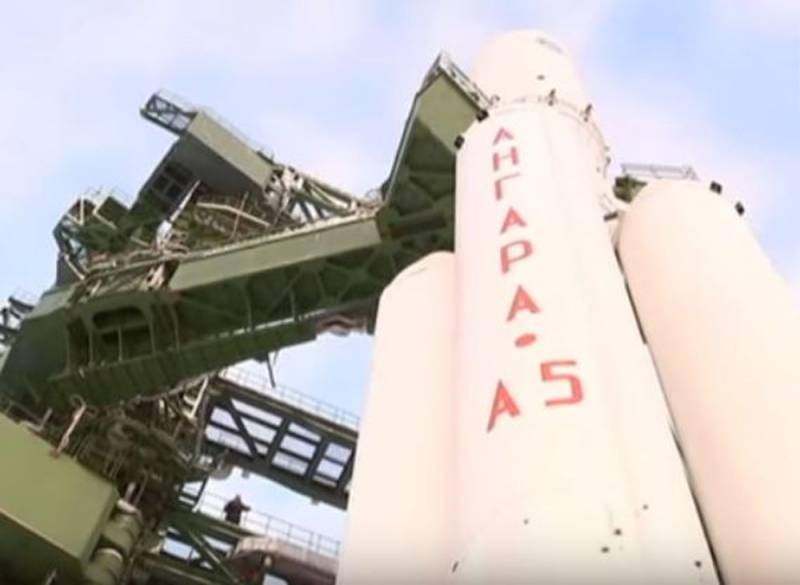 They (construction work - ed.) Have already begun, they have gone
- said Rogozin.
Rogozin said that in real time he monitors the conduct of construction work directly from his office, where the broadcast is being conducted. He added that the workers have already begun to dig a pit. Jokes on the subject have already appeared on the Web that you can watch forever on fire, water and how others work.
It should be noted that the construction of the launch pad for the Angara launch vehicle family is carried out as part of the second phase of the construction of the Vostochny spaceport. The contract was signed in the fall of 2018.
On May 31, 2019, from Roskosmos, information was confirmed that the Kazan production and construction association (PSO Kazan) will continue to build the aforementioned launch pad at the Vostochny spaceport.
We confirm that the work will continue PSO "Kazan"
- reported from the state corporation.
Before that, Rogozin spoke about the presence of three Russian companies at once, which were identified by potential contractors instead of PSO Kazan. And the Deputy Prime Minister of the Russian Government, Yuri Borisov, announced the termination of the contract with the PSO Kazan, due to the allegedly difficult financial situation of the company.
Later, Rogozin said that the contract with the PSO Kazan was not terminated, but construction work was suspended in order to clarify pricing issues and finalize design documentation for launching Angara-A5V from this table with an oxygen-hydrogen booster block КВТК.
By the way, in April 2019, Russian President Vladimir Putin said that the first launch of the Angara-A5M launch vehicle from the Vostochny spaceport is planned for 2025. Although before that Rogozin informed the public that the Angara-A5M LV would fly in 2021. After that, from the Center to them. Khrunichev specified that in 2021 the Angara-A5M launch vehicle will only begin to be created.