Recently we
Reported
that the assets of the former president of Ukraine Petro Poroshenko may be arrested. And now, the head of the State Bureau of Investigation (SBR) of Ukraine Roman Truba said that the investigations launched against Poroshenko have a legal perspective. The head of the department told the publication "Ukrainian
news
».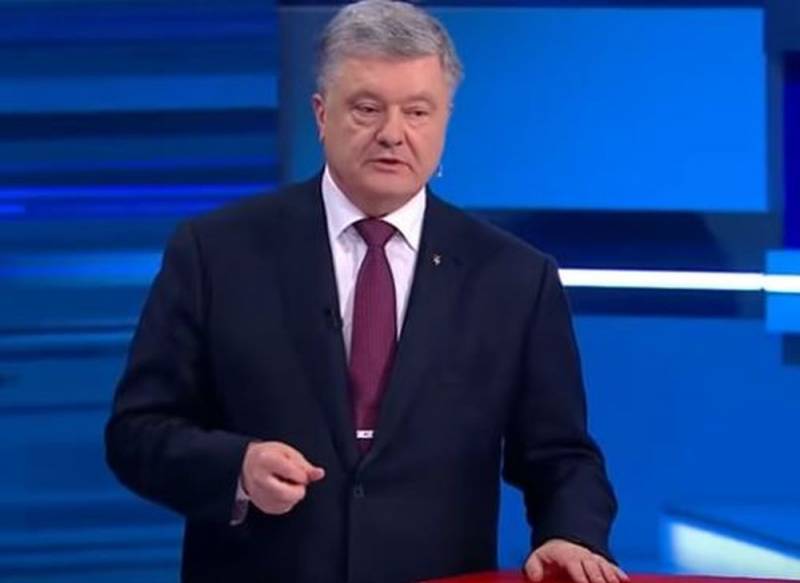 The pipe stated that registration of cases is automatic. However, he did not go into special details because of the secrecy of the investigation. Having specified what to talk about the findings of the investigative groups, he cannot yet.
He emphasized that due to the resonant nature of the investigations, the agency will try to finish them as soon as possible. And he added that "the public will soon receive answers to all questions."
The pipe noted that the main criterion for the work of his department is "quality", so the investigation may still drag on. Moreover, in the coming month, concrete results are definitely not worth the wait. Then he recalled the inadmissibility of attempts to influence the investigation and pointed out that "everyone is equal before the law."
And these are precisely the categories of cases where we have the opportunity to prove that there are no chosen ones. If a person has committed a crime, he must be held accountable.
- summed up the pipe.
We remind you that the GDB was registered on November 27, 2018, and actually started work in 2019, when Ukraine "earned" the budget for this year (1,1 billion hryvnias). Thus, what "quality" of work of the young department is mentioned by Pipe is not entirely clear. For a long time, since 2015, the GDB simply "hung in the air" and the Pipe led incomprehensibly with what and by whom.
In addition, early elections to the Verkhovna Rada of Ukraine are scheduled for July 21, 2019, to which Poroshenko goes with his party "European Solidarity" (until May 24, 2019 - Petro Poroshenko Bloc "Solidarity"). And if Poroshenko passes to parliament, it is not a fact that the deputies will vote for the removal of parliamentary immunity. After which Poroshenko, as promised, will try to get a place from Ukraine in PACE.
After that, it will be possible to forget about the possibility of holding Poroshenko accountable for a whole five-year period. By the way, Poroshenko, commenting on a bunch of investigations launched against him (as many as five), says that he is not afraid of criminal prosecution.