Polish and Israeli ambassadors protested against the opening of a monument to Nazi criminal Roman Shukhevych in Ivano-Frankivsk. They sent a letter to the mayor of the city, Ruslan Martsinkiv, a letter, where they opposed the installation of the monument, which he approved.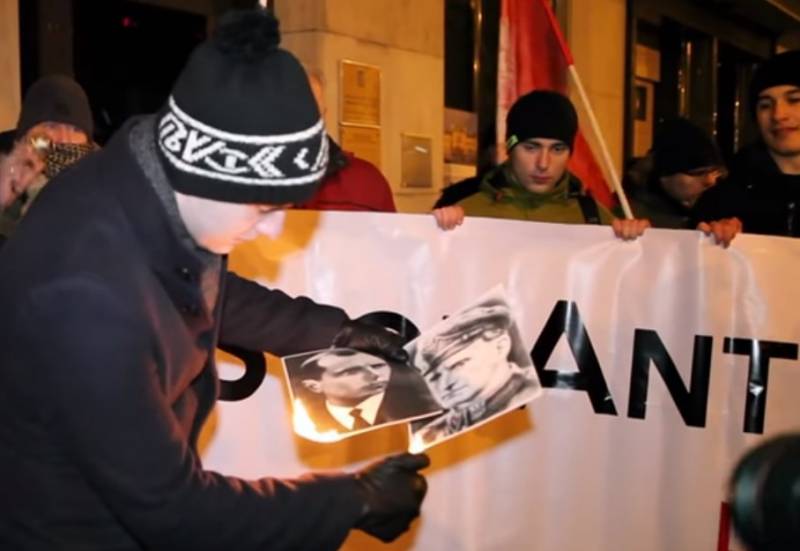 The Polish Embassy published information on this on its Twitter page.
The Ambassador of Poland Bartosz Tsihotsky and the Ambassador of Israel Joel Lyon reminded Mr. Marcinkiv that there were still people who survived after the massacres of the soldiers of the Ukrainian Insurgent Army (UPA) under the leadership of Commander-in-Chief Roman Shukhevych. The surviving victims of the nationalists still live in Ukraine, Poland and Israel.
Ambassadors said they want to remind residents of Ivano-Frankivsk that Shukhevych is personally responsible for those bullets, fires, rape, torture and other crimes that killed thousands of innocent people. Their fault was only that they turned to God in Polish or Hebrew.
At the opening of the monument to the leader of the Ukrainian Nazis, held on May 23, the mayor of Ivano-Frankivsk was present in person. He even delivered a solemn speech in which he called Shukhevych "a great personality".