For the first time in the history of the domestic automobile brand Lada, its representative Lada Vesta SW Cross became a police patrol car in Europe.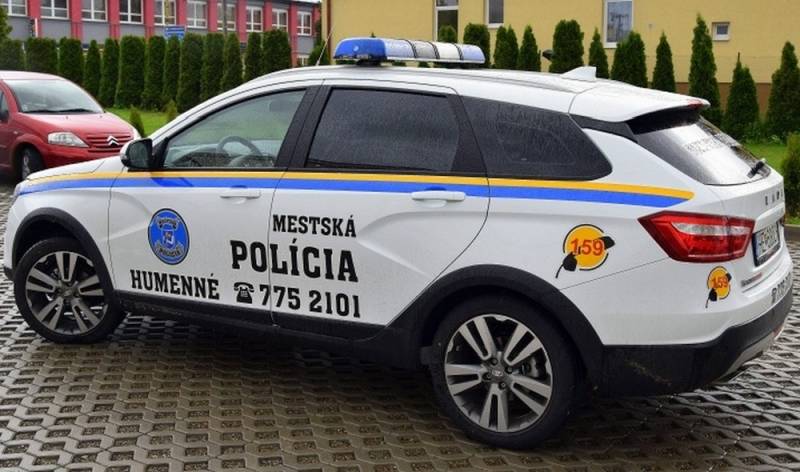 The authorities of the Slovak district of Humenne, bordering Ukraine, reported that a Russian-made police car Lada Vesta SW Cross, which was acquired by them under leasing conditions, will patrol the streets of the district's capital. It is reported
RT
.
The choice of this particular brand of car was due to the fact that the capital of the administrative region, the city of Humenné, is a small and rather poor settlement with a population of 36 thousand people, in which low-cost KIA Seed and Skoda Fabia cars patrolled the city, which eventually developed their life.
Recall that the Lada Vesta is a Russian serial compact car of a small class, which has been produced since 2015, and the Lada Vesta SW Cross is a 5-seater passenger wagon with increased cross-country ability.
To date, more than a hundred cars of this brand are in operation of traffic police and traffic police of various regions of Russia. In particular, Lada Vesta is used in the Nizhny Novgorod and Sverdlovsk regions, as well as in Udmurtia.
This inexpensive, unpretentious car has established itself as an official car in regions with difficult weather conditions.