Recently we
Reported
as U.S. President Donald Trump, before his state visit to the United Kingdom, called on the authorities of this country not to pay compensation (compensation) to the European Union (EU) in the amount of £ 39 billion (about $ 50 billion or € 44 billion) for failure to fulfill their obligations, in connection with the exit from the community. And so, before landing his plane at the London airport, Trump called the mayor of the British capital Sadik Khan a "frostbitten loser."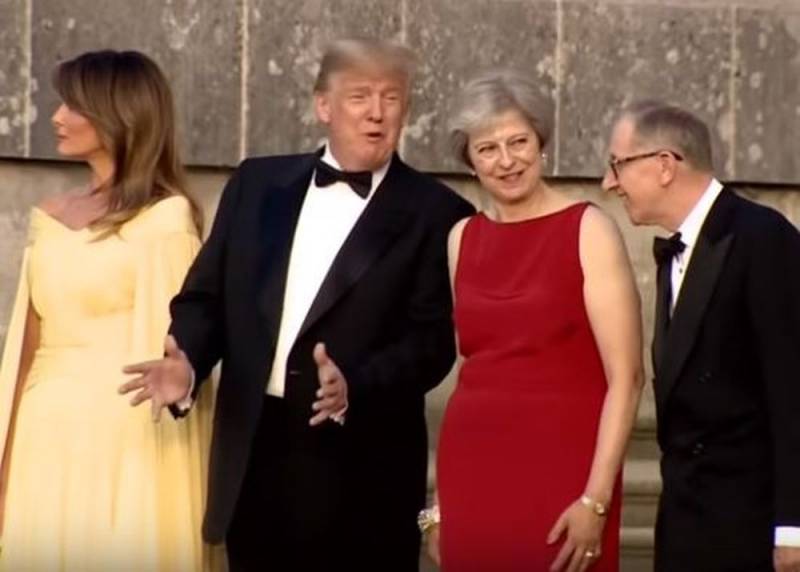 It should be noted that the capital of Great Britain meets Trump not very affectionately. The city announced massive protests against Trump. At the same time, the mayor of London, Khan, has indeed repeatedly criticized Trump. Therefore, Trump, as a very suspicious person, could suspect Khan of organizing these protests.
Sadik Khan, who works poorly as mayor of London in every way, has shown stupid hostility towards the upcoming visit of the President of the United States, without a doubt the most important ally of the United Kingdom. He is a frostbitten loser who must focus on crime in London, not me
- Trump wrote on his Twitter.
Trump said that Khan reminds him of his other critic - the mayor of New York, Bill de Blasio. The only difference is, according to Trump, that the Khan is shorter.
I really want to be a great friend of the United Kingdom and look forward to a visit
Trump added and emphasized that he was tweeting at the time when his "board number 1" was landing at London's Stansted airport.
So, on June 3, 2019, Trump and his wife Melania arrived in the UK. This is his second visit, but for the first time at the invitation of Her Majesty Elizabeth II. The visit will last three days, in the evening there will be a gala banquet with the participation of Elizabeth II and Prime Minister Theresa May, who is resigning.
By the way, Trump has already managed to speak out in support of one of the candidates for the post of head of the Conservative Party of Great Britain and, accordingly, the head of the future government. Trump believes that the former British Foreign Secretary, outspoken Russophobe Boris Johnson, is the best fit. And it is possible that Trump will meet with him.
At the same time, the head of the British Labor Party, Jeremy Corbin, refused to participate in the banquet with Trump at the Queen's. He considers Trump's rhetoric and behavior unacceptable and violating diplomatic etiquette.
On June 4, 2019, Trump has scheduled talks with May and a meeting with business circles. They will also talk about the Chinese company Huawei. On June 5, 2019, Trump will leave for Portsmouth, where he will take part in the celebrations marking the 75th anniversary of the Allied landings in Normandy, after which he will go on a visit to Ireland.