UAZ-469, in fact, comes off the assembly line for more than 47 years. The modern version of the "goat" (the 469th was nicknamed for its overly stiff suspension) was called "Hunter". But even she can hardly satisfy the modern requirements of motorists. The latest version of the Hunter, called the Expedition, about which we
We wrote earlier
, does not include any new design solutions.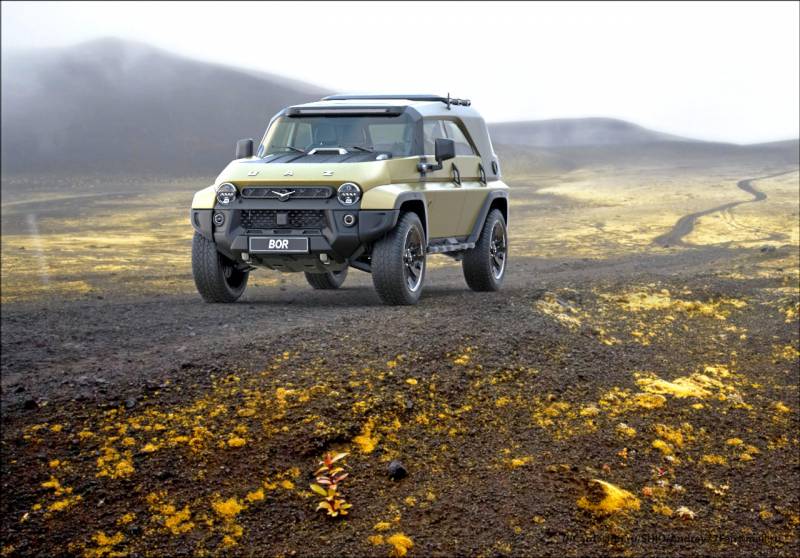 Fans of the "eternal classics" are still there, but their number is steadily declining. It is high time for the Ulyanovsk Automobile Plant to update its product line. Option presented by Russian designer
Andrey Fandyukhin
, retains the features of the classic "goat", while it looks quite brutal and modern.
Round headlights, massive wheel arches, a plastic roof (a tribute to the original awning roof) emphasize the original style of the 469th. The author of the design project gave a name to his brainchild - UAZ Bor.
According to Web users, such a car would be nice to run in a series. At the same time, the author himself presented the render exclusively in private and did not plan to offer it to the Ulyanovsk Automobile Plant.