When the question is about military orders for the Pentagon, Washington immediately thinks about "national" security and often "kicks off" its European allies from the use of funds. At the same time, the United States is very zealous for other countries to adhere to the principles of "healthy competition" on their territory and to allow American companies to defense orders.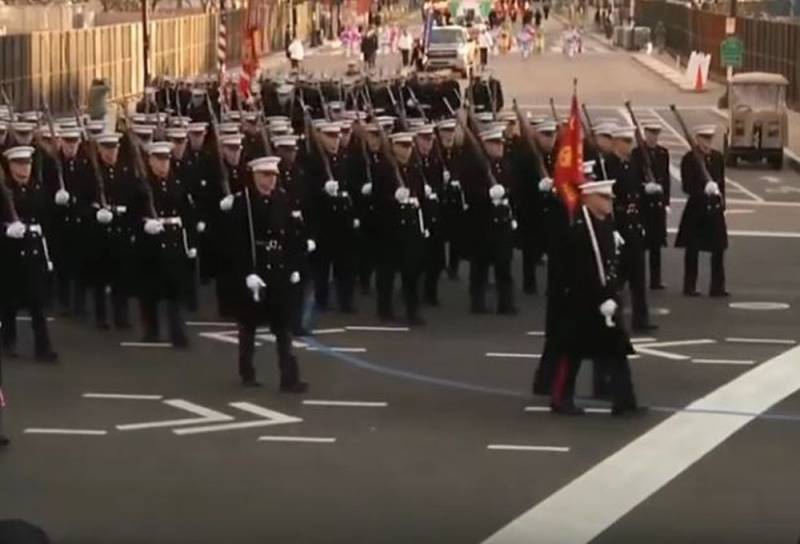 For example, it became known that on May 22, 2019, Washington threatened Brussels to excommunicate from support in the context of the "Russian threat" if the European Union (EU) does not allow the United States to its military orders. This was just now written by the Spanish newspaper El Pais, just in Europe, once again, they "digested" such information for a long time.
This, in particular, refers to the statement by Michael Murphy, who is responsible in the US administration for relations with Brussels, which he made in Washington during a meeting with EU representatives in the field of
policy
and security.
When the crisis comes and your defense fails, your citizens will not be very impressed with the fact that the acquired weapons are only from European countries
- said Murphy.
It should be noted that the indignation of Washington was caused by the norms of the future European Defense Fund and projects of constant structured cooperation on security and defense of the EU countries. According to the United States, the new European standards in the field of intellectual property, transfer
of technologies
and export controls will prevent US companies from participating in defense contracts in the EU.
If the language of FED and PESCO legislation does not change, the EU will have to choose
Murphy said menacingly.
In fact, the United States put forward an ultimatum to the EU and put the Europeans in the choice of either securing their borders themselves or continuing to rely on NATO and US assistance. At the same time, Washington did not forget to emphasize that Russia has physical borders with the EU and poses a direct physical threat to member countries and non-members.
He literally lectured and severely warned diplomats from the EU that "any important crisis in Europe will require an answer from the USA, Canada, Great Britain and Norway" (for some reason, Turkey did not mention Turkey). But he warned that this assistance might not come if the EU's military plans lead to the fact that their weapons "will not be able to work together."
Perhaps our armies will become less compatible and will not be able to fight together
- clarified Murphy.
By the way, this is not the first such statement by American officials regarding the EU. Americans are very worried that after the EU has its own full-fledged military bloc, NATO services will no longer be needed. That's nervous.