Ukrainian
policy
who came to power after the armed coup on the Maidan in 2014, committed so many crimes against Ukraine and its citizens that the message about their escape is unlikely to surprise anyone.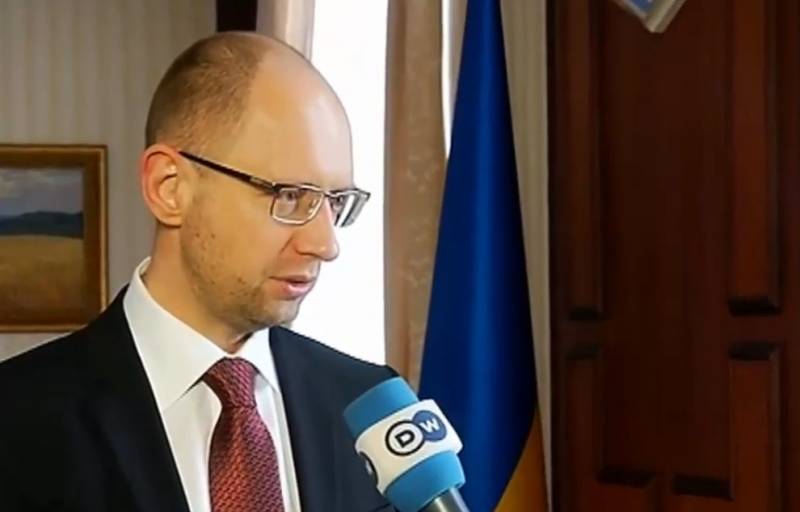 The Ukrainian edition of the Elise Journal yesterday reported that one of the leaders of the Maidan, former Prime Minister of Ukraine Arseniy Yatsenyuk, known among Ukrainians as a "bullet in the forehead", fled the country.
The publication reports that the entire Yatsenyuk family holds foreign passports: he, two daughters, a sister and parents received US citizenship, and his wife received Vanuatu citizenship.
It should be noted that the mentioned Ukrainian edition itself, as well as the information presented by him, are rather ambiguous.
Probably, you need to start with the fact that Yatsenyuk has long been a member of the international team of swindlers and scammers, created by the US State Department. To make it clear, he is a kind of colleague of Saakashvili, Yaresko and other Abromavicius and Zguladze, who took part in the collapse of Ukraine.
Therefore, having an American passport with him and most of his family members is not surprising. It is no wonder, as is the fact that the children of another Ukrainian "patriot" - Minister of Infrastructure Omelyan, are also US citizens.
However, to say that Yatsenyuk fled from Ukraine is premature. He had traveled to the United States many times and for a long time before. Yes, and honestly, why should he be afraid in Ukraine? Toothless comedian Zelensky, who returned Saakashvili to the country?
Most likely, Yatsenyuk's departure is connected with "advanced training courses" in the USA or the development of a plan for further drawing Ukraine into an endless civil war.