Rumors about the placement of one of the associates of the North Korean leader Kim Jong Un Kim Jong Chol in a correctional camp, apparently, were exaggerated.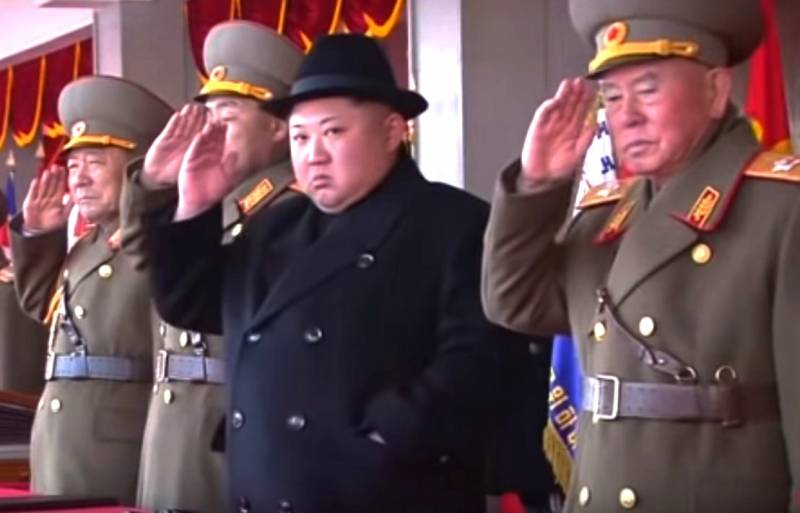 Recall that the South Korean media previously reported that Kim Jong-un was furious after the failure of negotiations with US President Donald Trump in Hanoi. After all, at the summit, the parties failed to agree with each other, after which the DPRK announced the termination of negotiations with the United States.
As a result, four North Korean diplomats and a special representative of the DPRK State Council on
policy
Kim Hyok Chol was allegedly executed against the United States, and Kim Yong Chol, who served as deputy chairman of the Central Committee of the Labor Party of Korea, was oversaw of negotiations with Washington and was sent to hard labor in the north of the country in Jagando province.
Therefore, the complete surprise was the appearance of Kim Jong-un accompanied by the "disgraced" Kim Yong-chol at a concert of amateur art circles of the wives of officers of the Korean People's Army (KPA). Kim Jong-un arrived at the concert with his wife Lee Sol Joo and a number of high-ranking North Korean officials, among whom reporters identified Kim Jong-chol.
Thus, the North Korean leader dispelled rumors about sending a high-ranking ally to hard labor. Although it is possible that Kim Yong Chol could really be in disgrace for a couple of months, because, for example, Kim Jong-un came to Russia without his ally in charge of international politics.