On May 31, 2019, scans of the original Soviet version of the Non-aggression Treaty between Germany and the USSR (Deutsch-sowjetischer Nichtangriffspakt), known as the Molotov-Ribbentrop Pact, as well as a secret supplementary protocol to it with explanations were published. It is reported that these documents are published for the first time and, although their text was known before that, only photocopies of the German version were published (they are also in two languages).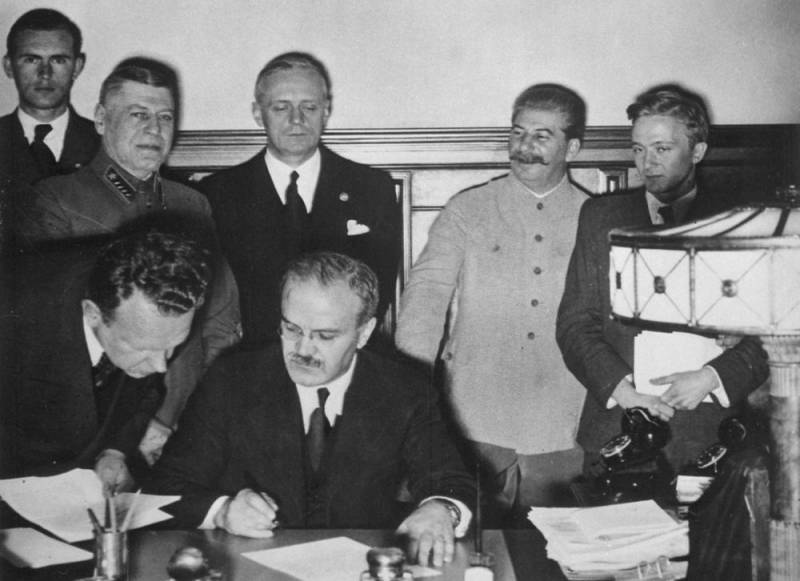 It should be noted that the publication was conducted by the foundation
"Historical memory"
(Moscow) and is available on its website in the public domain. The director of the foundation is Alexander Dyukov, a Russian historian, publicist, coordinator of the Information Group on Crimes Against the Person (IGCP), research fellow at the Institute of Russian History of the Russian Academy of Sciences. It is specified that the scans were provided by the Historical and Documentary Department of the Russian Ministry of Foreign Affairs and initially
появились
in the scientific publication "The Anti-Hitler Coalition - 1939: Formula for Failure" (paid subscription) published by the Institute for Foreign Policy Research and Initiatives.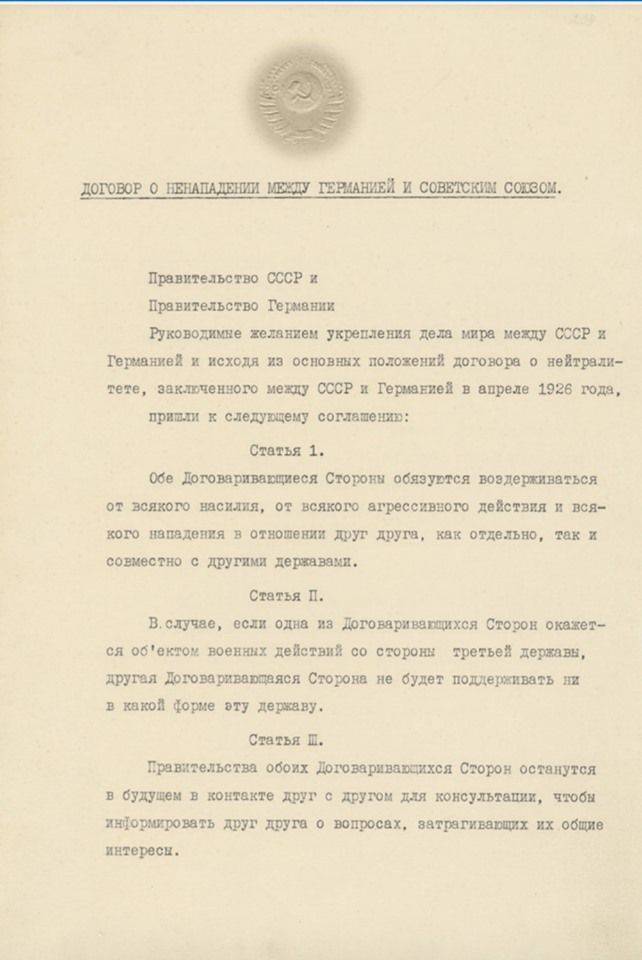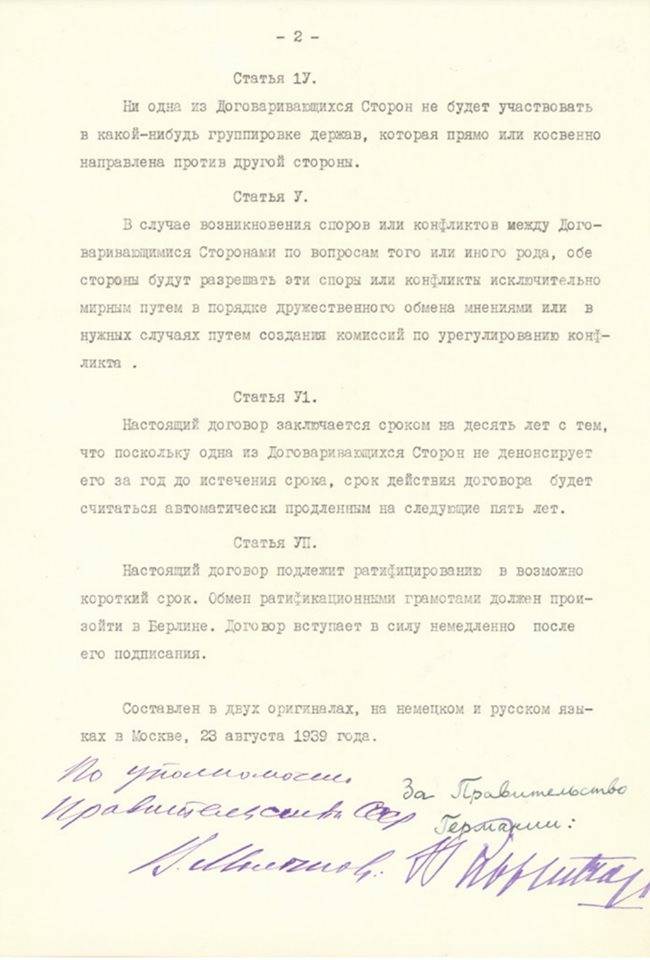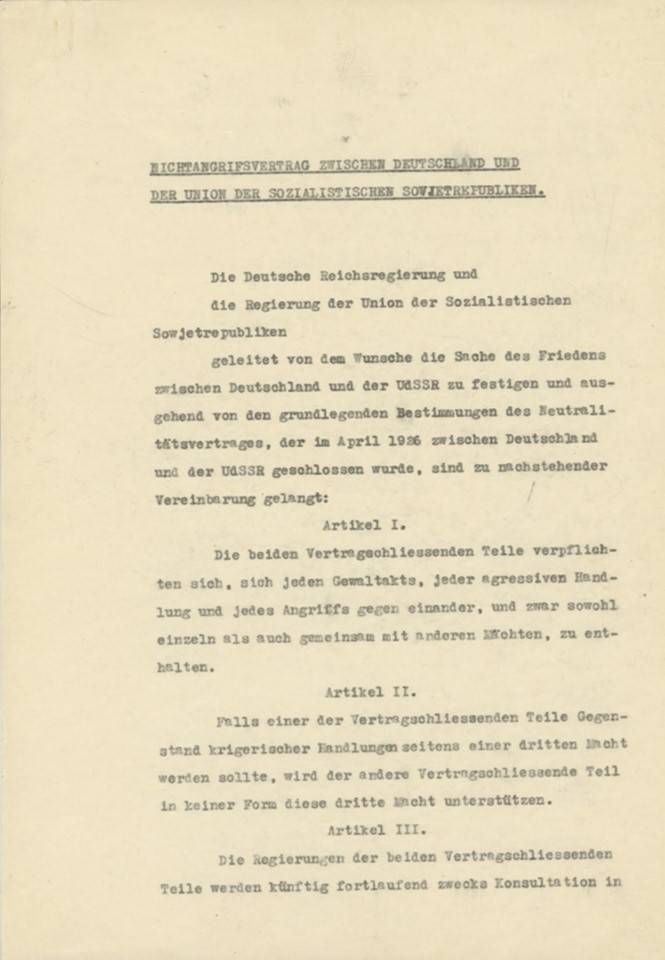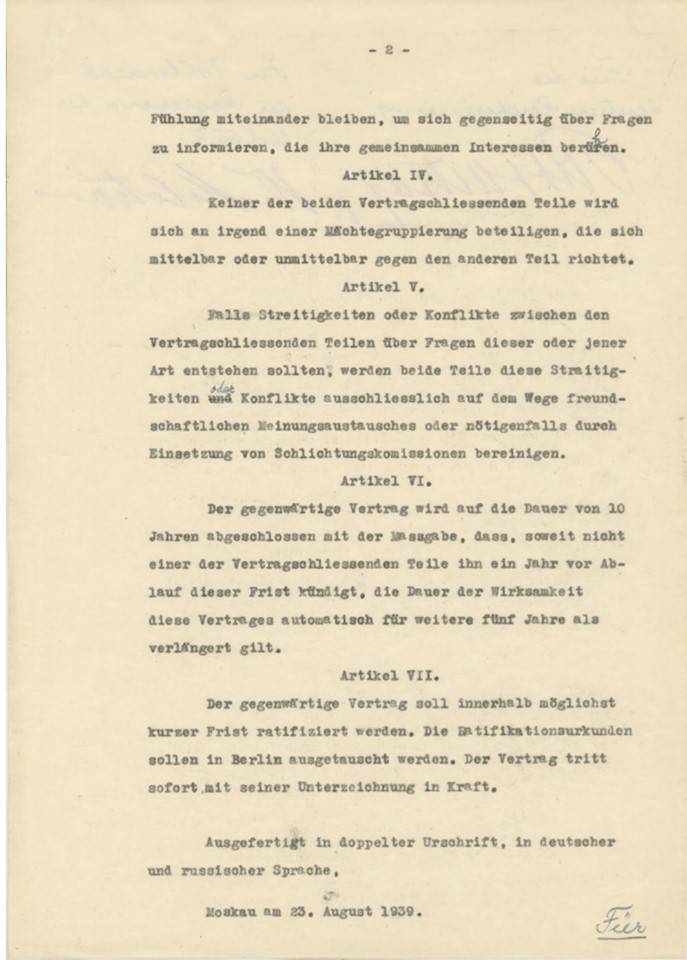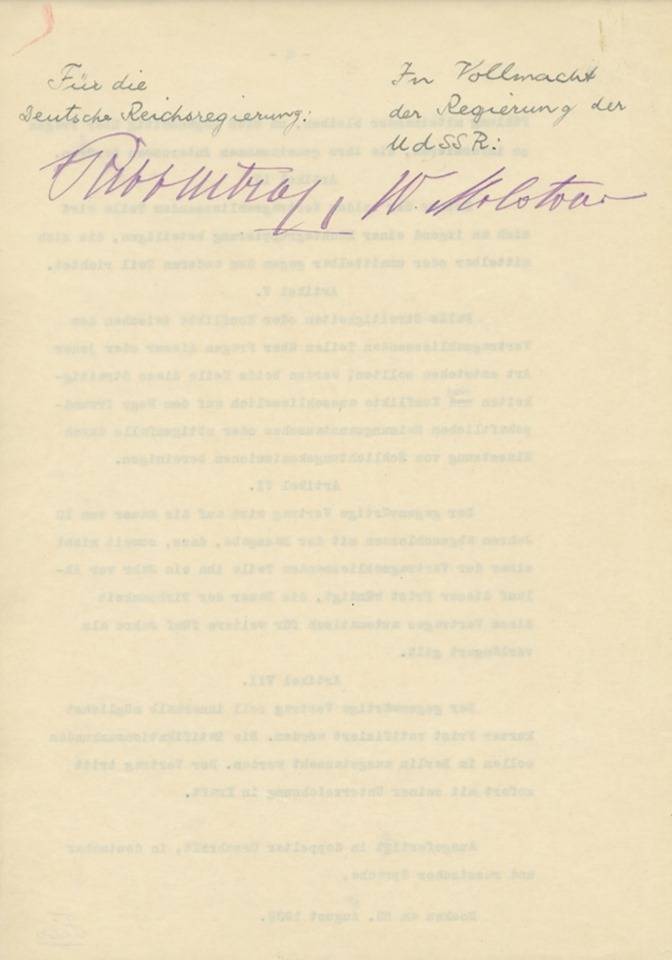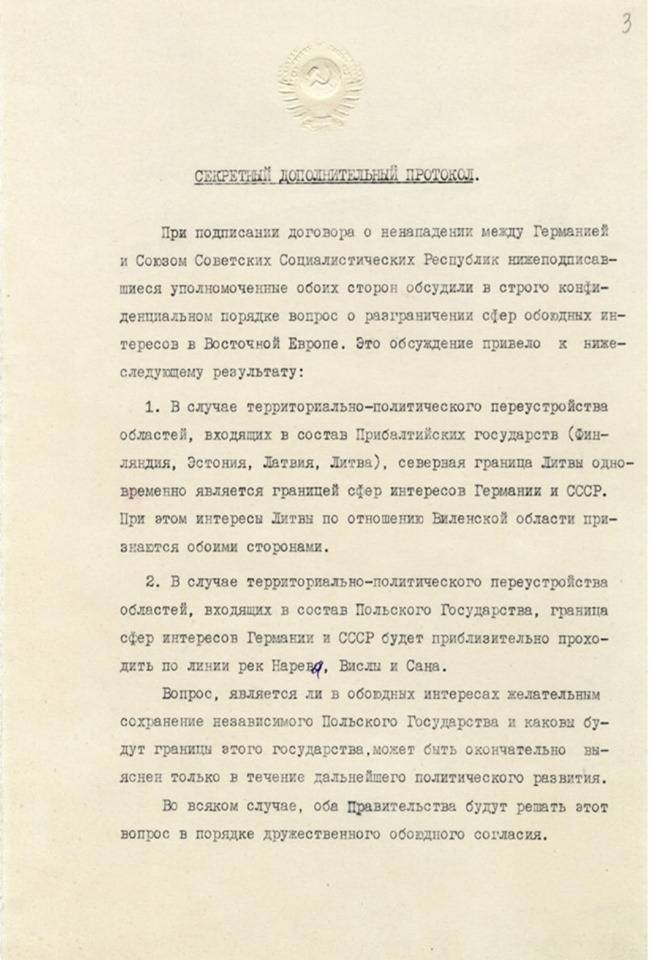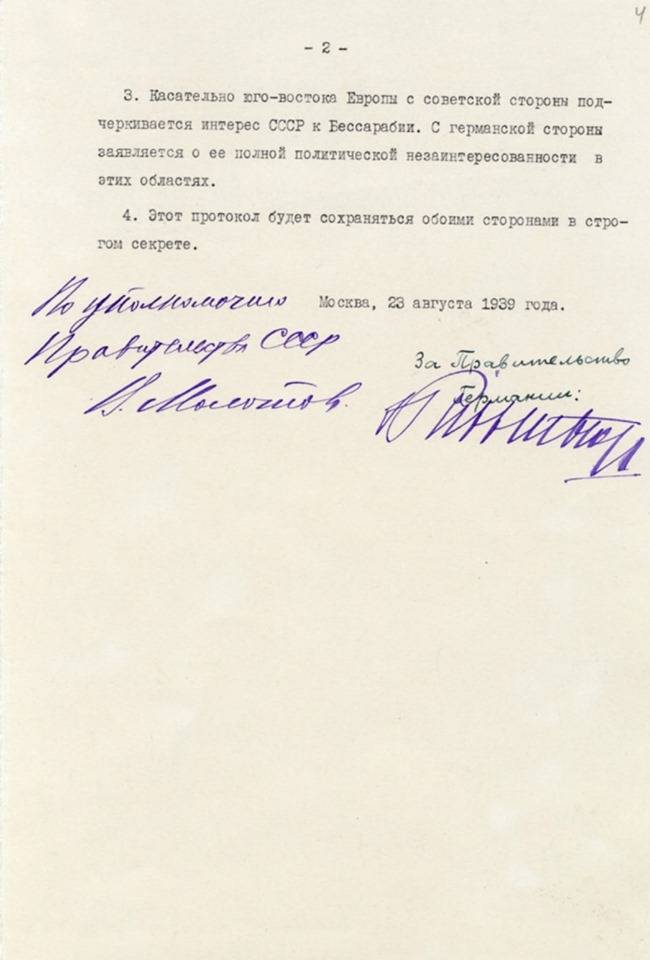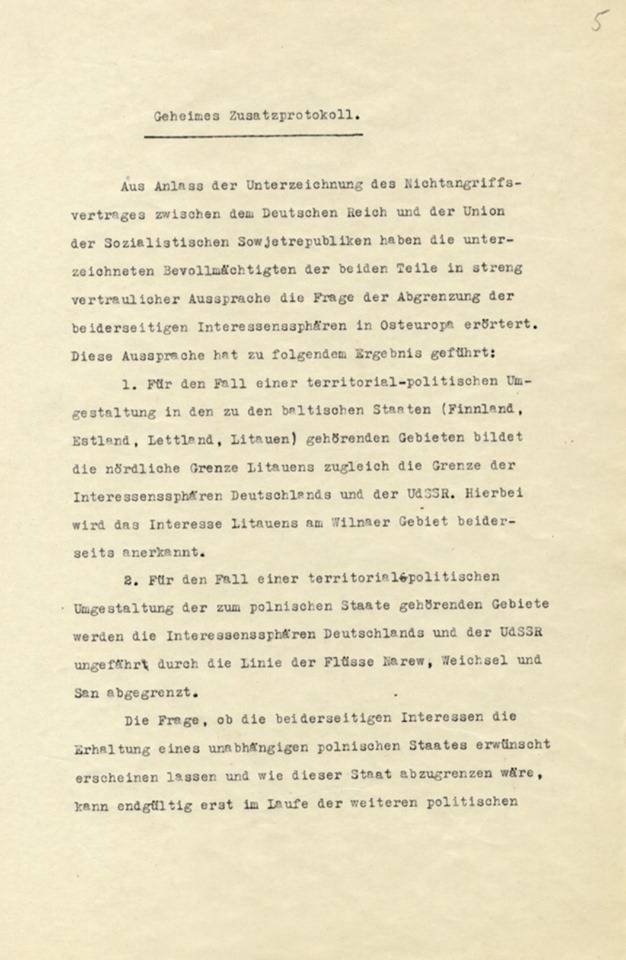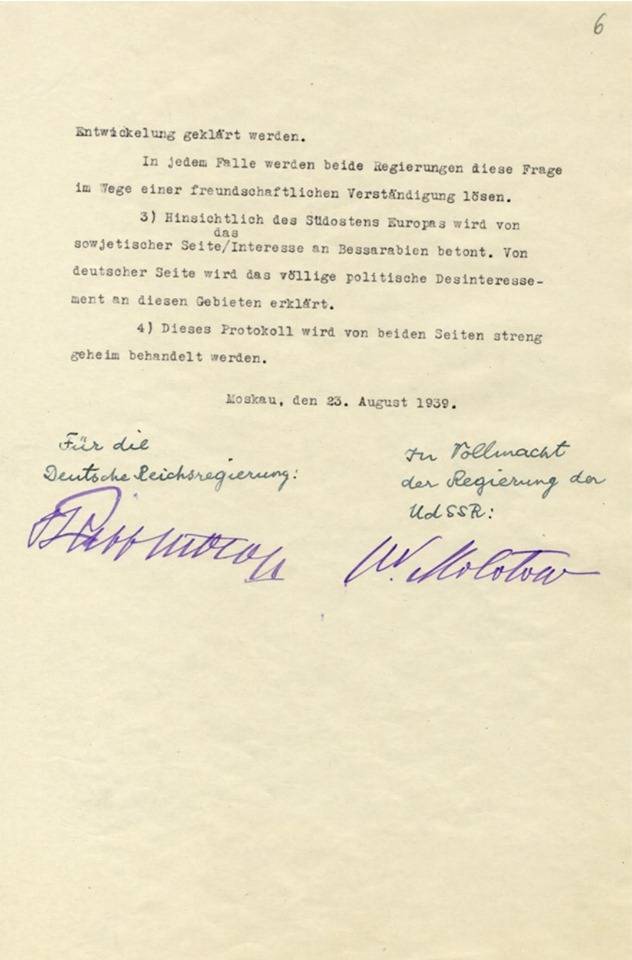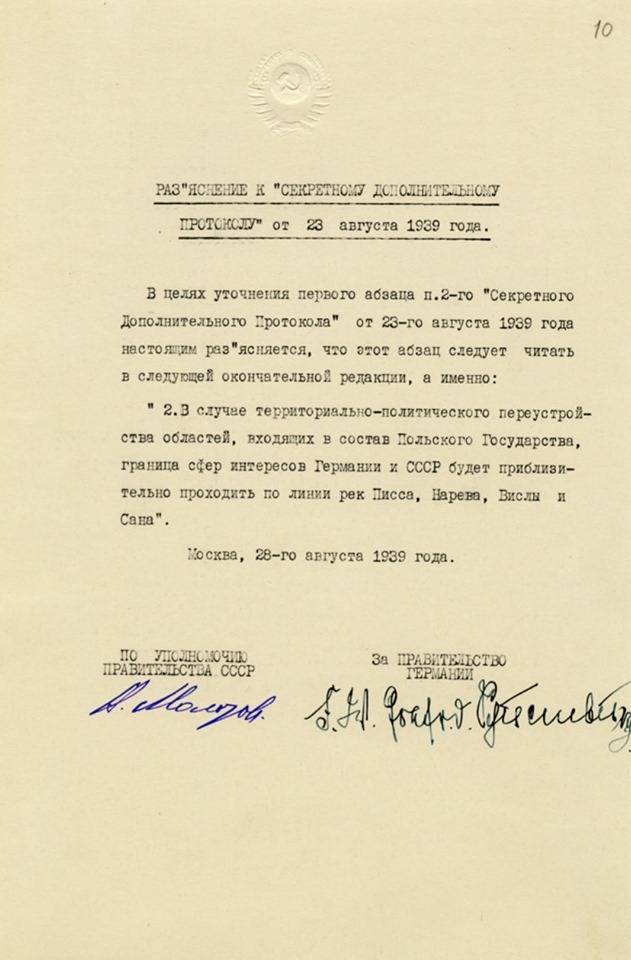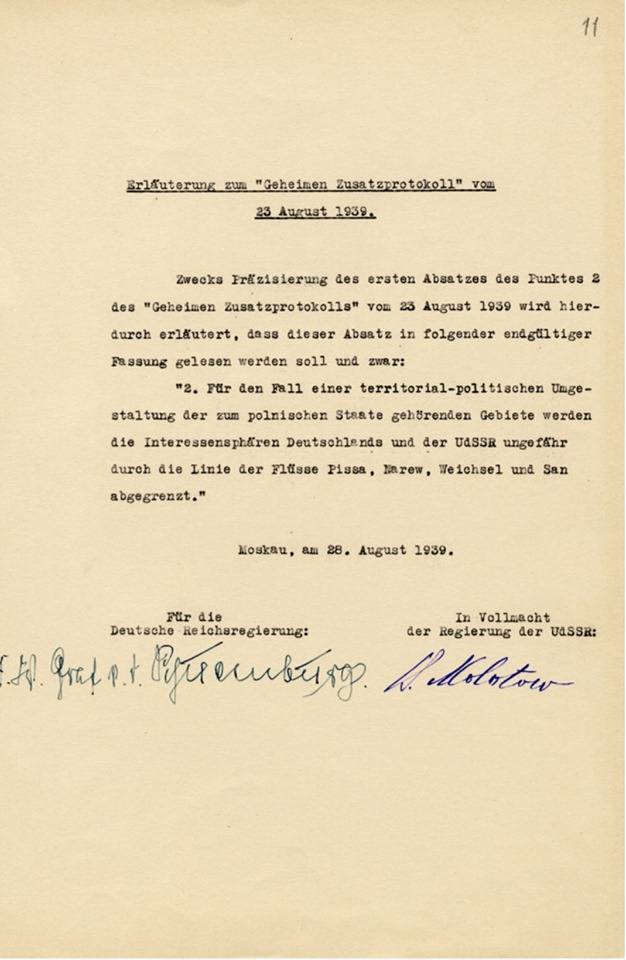 We remind you that this intergovernmental agreement was signed on August 23, 1939 for a period of ten years with a further extension every five years. The signatories on behalf of the parties were USSR Foreign Minister Vyacheslav Mikhailovich Molotov (Scriabin) and German Foreign Minister Ulrich Friedrich Willy Joachim von Ribbentrop (Ulrich Friedrich Willy Joachim von Ribbentrop). The parties pledged not to attack each other, to maintain neutrality in the event that one of the parties engages in a war with the third and does not enter into alliances with other states, "directly or indirectly directed against the other side."
It should be added that before this, at the end of September 1938, a Munich agreement ("agreement") took place, according to which France and Great Britain allowed Germany, Hungary and Poland to dismember Czechoslovakia with the subsequent occupation of its territory.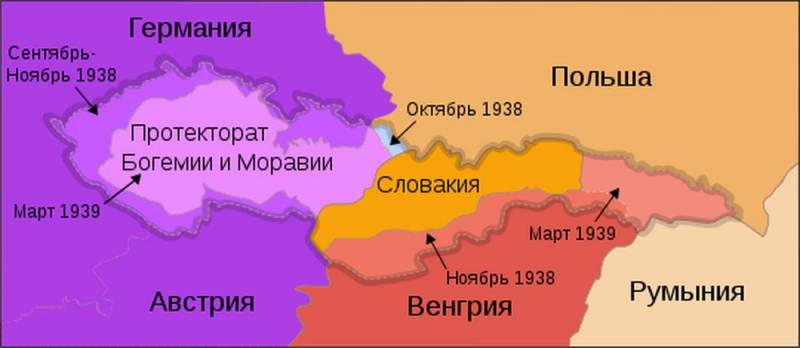 Immediately after this, a non-aggression agreement (pact) was concluded between Germany and Great Britain, and a little later a similar agreement (pact) was concluded between Germany and France. So what questions there may be for the USSR after this is absolutely incomprehensible.