Currently, Taiwan is formally considered the administrative unit (province) of the PRC. However, since 1949, after the civil war, this island has become a partially recognized state (a territory not controlled by Beijing). Moreover, Taiwan (Republic of China) until 1971 officially claimed all of China, was recognized by most countries of the world, and even occupied Beijing's place in the UN.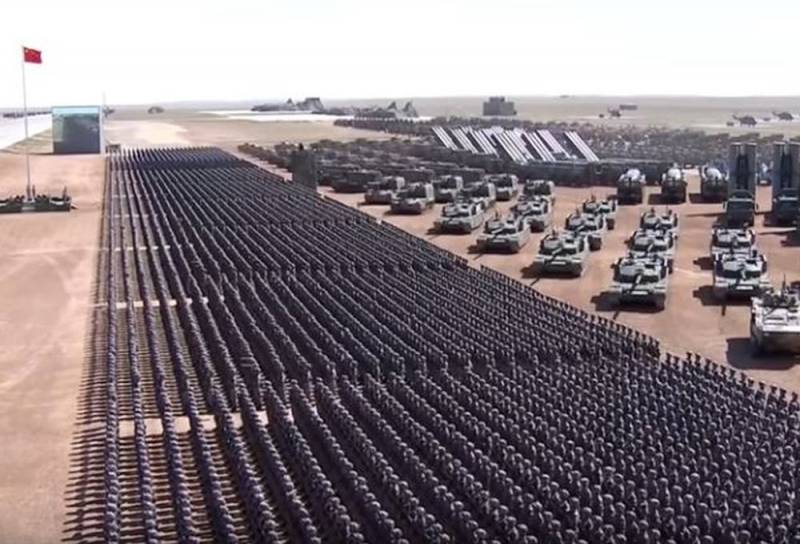 But, over the years, mainland China has grown very strong and has become a leading
the economy
the planet. Now he is even more jealous of everything connected with Taiwan. And in Beijing they do not hide the fact that sooner or later they will achieve the return of Taiwan to the bosom of the Celestial Empire, despite the opposition of anyone.
And so, at the 18th international conference on security in the Asia-Pacific region, "Shangri-La Dialogue" (organized by the London International Institute for Strategic Studies), which takes place in Singapore from May 31 to June 2, 2019, the head of the Ministry of Defense of China General Wei Fenhe. His speech was riddled with criticism of the United States, although he did not express specific threats. But he provided information worthy of attention. It concerns Taiwan and the disputed islands in the South China Sea. So the seriousness and concern of the Chinese leadership is not difficult to understand.
Wei Fenghe said that the consequences of the conflict between China and the United States will be terrible, so everyone understands the consequences.
Both sides understand that a conflict or war between them can lead to disaster for both themselves and the whole world.
- said the Minister of Defense of China.
He warned that the People's Liberation Army of China (PLA) would take the most "decisive measures" if anyone tried to challenge Beijing's claims to Taiwan and the disputed islands in the South China Sea. And he clarified that the Chinese military simply would have no other choice, "except to fight." Wei Fenghe added that the PLA would not "give away even an inch of the sacred land."
Wei Fenghe condemned Taiwan's support for US authorities. He was particularly disapproved of by the so-called "freedom of navigation" operation, organized by the United States on strategic waterways, including the Taiwan Strait, which Beijing considers its inland waters (the strait separates the island of Taiwan and mainland China).
Any intervention in the Taiwan question is doomed to failure. <...> The United States is inseparable, like China
- emphasized Wei Fenghe.
It should be noted that the US officially recognizes Beijing's position regarding sovereignty over Taiwan, but considers the island's status to be "unsettled". Moreover, the United States does not have diplomatic relations with Taiwan. However, Taiwan has a representative office in Washington and other major American cities. In addition, the United States does not hide the fact that they have "legal obligations to help Taiwan, maintain its ability and protect itself."