The Israel Defense Forces reported that IDF forces fired back at government positions in Syria. As a result, three CAA soldiers died and seven were injured.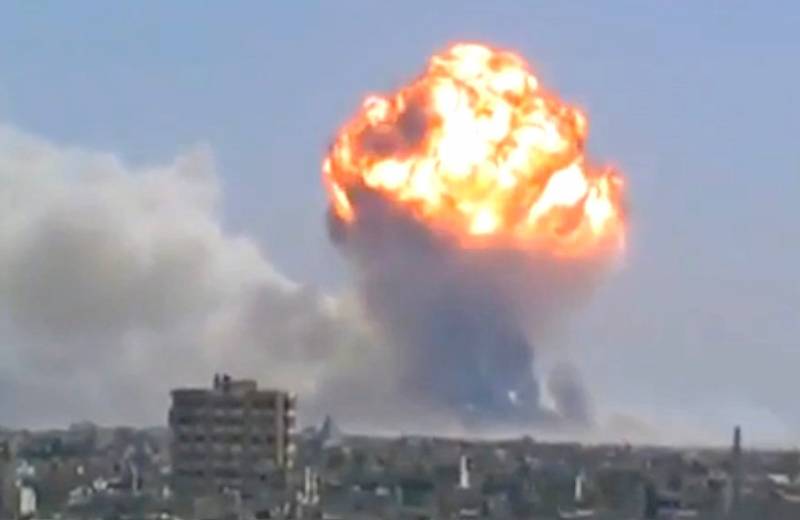 According to SANA, some of the missiles fired from Israel were shot down by Syrian air defense systems.
A missile attack was carried out on the night of June 1 to 2 south of the Syrian capital Damascus.
The Israeli military posted shelling footage on its official Twitter page. The video was accompanied by a commentary that described the attack on Israeli territory and the IDF's retaliatory strike. According to Tel Aviv, two missiles were fired from Syrian territory, one of which landed on Israeli territory. In response, the Israelis shelled several military installations in Syria, including two artillery batteries.
Last night, 2 rockets were launched from Syria to Israel, 1 landing within Israeli territory. In response, we struck a number of Syrian Armed Forces military targets. pic.twitter.com/xzk5Crsa5q

- Israel Defense Forces (@IDF) June 2, 2019
It is not known exactly how many missiles were fired, but the Syrian side claims that some of them were intercepted by air defense. In the morning, Israeli Prime Minister Benjamin Netanyahu said that a missile attack was carried out on his personal order in response to the Syrian shelling of the Golan Heights.
According to SANA, among the Syrian military there are killed and wounded. The shelling also caused material damage, but which is not specified.