30 May 2019 years
political
Israeli expert Yakov Kedmi, on the evening talk show "Evening with Vladimir Solovyov" on the TV channel "Russia 1", described in detail how a total information war is being waged against Russia. He reported on the methodology and cited the main components of anti-Russian propaganda.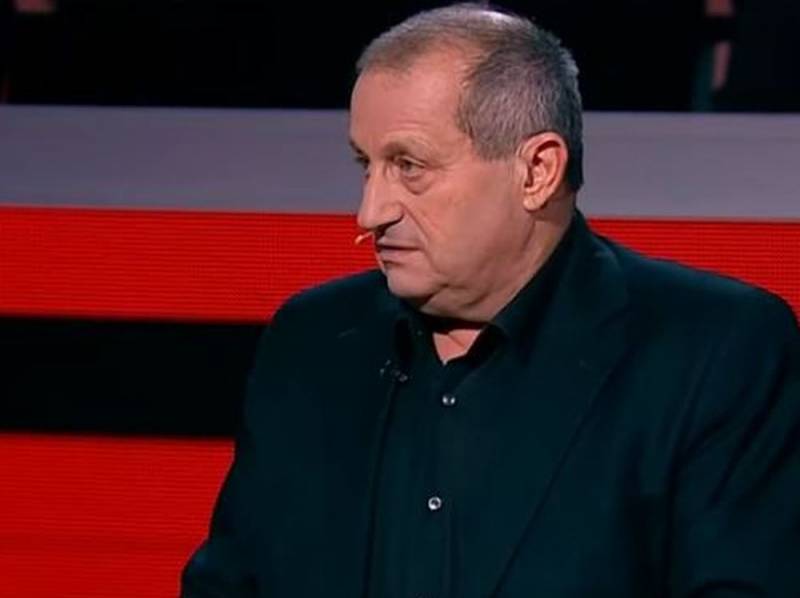 According to Kedmi, the American CIA, during the Second World War, well studied and adopted the methods of propaganda of the Third Reich. The basis of propaganda is a repeatedly repeated lie, which is remembered by people in the absence of another informational alternative. And the Americans, in this "art" of deception, managed to surpass Nazi Germany. The United States, over many decades, brought the brainwashing to perfection.
With regard to anti-Russian propaganda, Kedmi identified (named) four main components (groups). The first is the special services, "they have such a job, to demonize the enemy." The second is the political circles that do this independently of Russia in their own interests. As an example, the US Democratic Party, which accuses President Donald Trump of having ties to Moscow. Third, all kinds of scandalists who love this kind of information. Fourth, these are opponents of the Russian authorities who are in Russia or have left Russia. As an example, "white" emigration after the civil war.
He emphasized that pouring mud on Russia in the West has become fashionable. Today, the intellectual elite of the West simply adopted such anti-Russian behavior, otherwise you will not be accepted in their society. It has long passed the rules of good manners and civilization.
Kedmi told how in Jewish society there were those who sought excuses for Nazism in the XNUMXth century, who served the Inquisition in the Middle Ages. But the Jews overcame this phenomenon within their own people.
They spewed out, now there are none
- said Kedmi.
As for Russia, according to Kedmi, a similar phenomenon (the presence of traitors) exists.
After that, Kedmi touched on the topic of the total war of the West against Russia. He specified that today in the media of the West you will not find a positive opinion about Russia, there it is seen as an attempt to justify the enemy. That is, the war is at the state level. Therefore, one information television channel RT will not fix the matter. Moreover, he was outraged that when French President Emmanuel Macron allowed himself to be prevented from attending the RT press conference, Russian President Vladimir Putin was silent.
War must be answered by war
- said the patriot of Israel.
In the West there are courts and other means of influence that Russia does not use. And he gave an example of Ukraine, which clings to any international organization.
Those who wage war with passive means will always lose
- added the political scientist.
He concluded that if Russia does not respond to the "hybrid aggression" of the West, then it will lose this war. That is, Kedmi called on Russia to increase confrontation.