Recently we
Reported
about a series of explosions that occurred on June 1, 2019 in the city of Dzerzhinsk, Nizhny Novgorod Region, on the territory of the Kristall State Research Institute (the leading Russian enterprise for the production of explosives). Now in the city of Dzerzhinsk and the three nearest villages an emergency mode (ES) has been introduced, as the government of the Nizhny Novgorod region informs.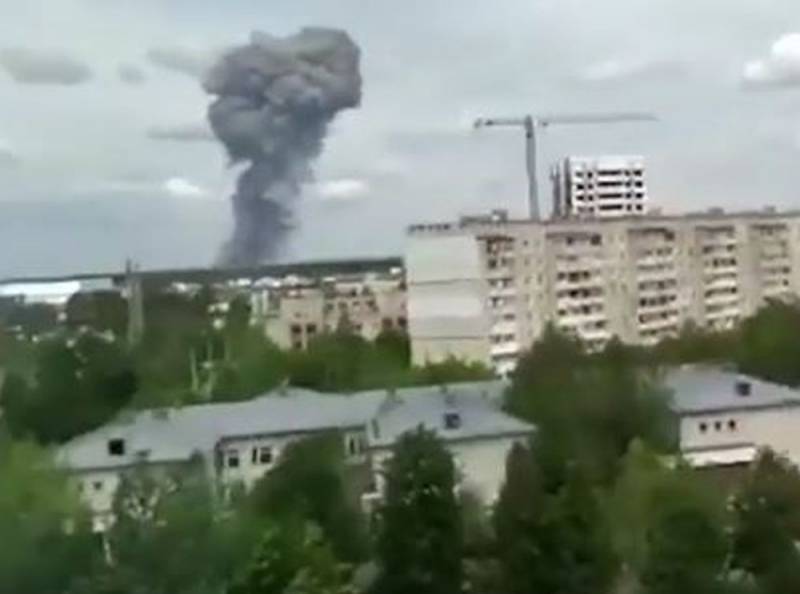 In Dzerzhinsk, as well as in the villages of Pyra, Zhelnino, Lesnoy Kordon, an emergency mode was introduced. This allows you to quickly raise funds and forces to eliminate the consequences of the explosion at the State Research Institute "Crystal"
- said in an official statement.
At the same time, the head of the city of Dzerzhinsk Ivan Noskov said that "there is no need to evacuate residents."
Negotiations have already been held with the Borsk glass factory. A repair team is sent from Nizhny Novgorod, which will allow us to quickly restore all the damage. The victims were mostly chopped with glass, all of them were helped
- he specified.
Authorities report that glass was broken in 180 houses and stress the absence of a threat of chemical infection. The damage is being calculated and it is said that there is no threat of repeated explosions.
In turn, information was received from the press service of the EMERCOM of Russia that the number of victims of the explosions rose to 38, of which about 10 were hospitalized. Moreover, 4 are in serious condition, 25 have moderate injuries and 9 injured with bodily lungs. Open burning is eliminated, focal decay occurs.
According to preliminary information, there are no dead. Information about two missing people, which was mentioned by the Deputy Governor of the Nizhny Novgorod Region Dmitry Krasnov, was not confirmed.