The Ukrainian media was again swept by a wave of hysteria about "Russian aggression." The break was short and associated with the replacement of the trunk, which should sit comfortably on the country's main stool. Now everything is back to square one. Now Ukrainian journalists with undisguised pleasure took up the old - the escalation of fear and panic in society. Indeed, the Supreme Commander-in-Chief himself inspires them to this matter (nothing has changed from the change), to which the army submits.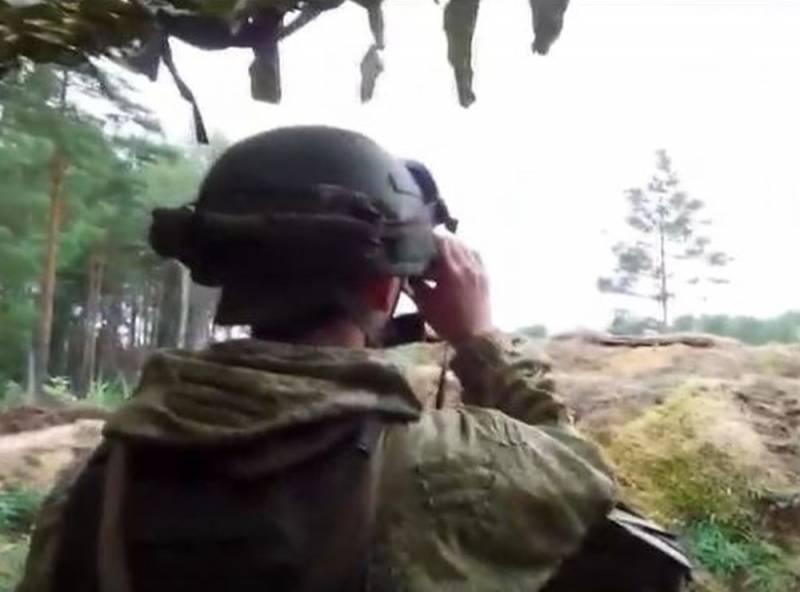 So, the Main Intelligence Directorate (GUR) of the Ministry of Defense of Ukraine unveiled another horror story. In other matters, it is not very different from the previous ones, but they were published at the beginning of the year. According to the information of the "scouts", who did not leave their cozy and well-furnished rooms, "the Russian military is preparing to attack again." It is reported that the "Russian occupation forces" alert positions and equip new ones, tightening reserves and heavy
machinery
to the demarcation line in the Donbass.
It should be noted that for several months of relative silence of "talkers-loafers" from the GUR, Ukrainian society has become somewhat unaccustomed to such tantrums. People like the shows related to the elections more and they will soon have another one (parliamentary elections on July 21, 2019).
The enemy is equipping new artillery firing positions ... Also, the invaders create and covertly place separate groups of tanks of 3-4 units in each near the line of contact. In addition, the number of sudden readiness checks for the designation of artillery, mortar and tank units of the Russian occupation forces with their deployment in combat positions has increased.
- says the official statement GUR.
In addition, the "vigilant falcons" from the GUR, without leaving their offices, were able to consider how "terrorists are actively conducting exercises and saturating advanced heavy equipment with military equipment" at the DPR and LPR army training grounds. GUR is sounding the alarm that "the occupation command has intensified the preparation of artillery, mortar and tank units of the first (Donetsk) and second (Lugansk) Army Corps of the Armed Forces of the Russian Federation". In short, the capital of the "nation" Kiev and the "cradle of dignity" Lviv, are under threat.
But, over the five-year period of such hysteria, the inhabitants of Ukraine, with rare exceptions, have already developed a reflex. If the Ukrainian military is heart-rending shouting "Russians are coming", then they are going to "make some noise" themselves in the Donbass. The bands of the Ukrainian media will again be filled with obituaries, and naturally, neither the DPR, nor the LPR, nor even Russia, are going to attack anywhere.