China still gave slack in the confrontation with the United States of America. A key issue in the relationship between the two largest economies in the world was the illegal use by Chinese companies of intellectual property owned by American corporations. According to Chinese laws, for access to the Celestial market in high
of technologies
Joint ventures with local producers are required. As a result of this practice, the advanced developments of Western companies were available to enterprising Chinese.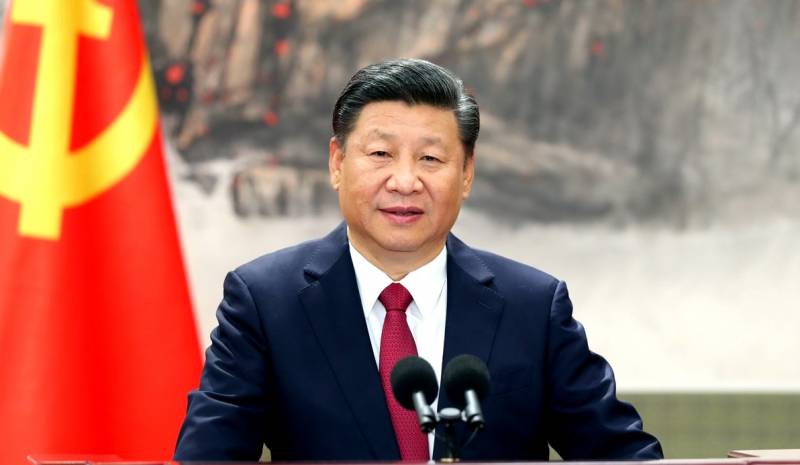 The People's Republic of China has relied on the development of innovation in the country, investing huge amounts of money in its own R&D. But local developers do not shy away from the theft of other people's technologies. The desire of the Chinese leadership is to turn the PRC into a leading technological power, moving away from the status of a world assembly plant with cheap labor.
In Washington, the initiative of the Celestial Empire was not approved and moved to a direct confrontation. As part of the outbreak of the trade war, the parties exchanged several sensitive sanctions attacks. But, as originally assumed, China, critically dependent on access to the American market, retaining its face, backed away.
Xi Jinping, leader of the Chinese Communist Party, made an important statement at the Boao Economic Forum. He promised to ease the heat of confrontation with the United States of America. China will meet American partners in areas important to them, primarily in the field of banking services and copyright. Beijing will no longer impede the import of goods from the United States into the Chinese market, in particular, China is ready to reduce duties on imported cars. But which is much more important and can be considered a victory for Washington, the PRC will begin to ensure that Chinese manufacturers respect the intellectual property rights of American corporations and conduct a constructive technological exchange with them.
The word belongs to Washington, but now it's obvious that the Chinese dragon, unfortunately, was not so formidable for North America.