The Formula 1 race track, which was being built for the Sochi Olympics, will be donated to a non-profit organization. Such a scheme for the implementation of a loss-making project was presented by the Russian Ministry of Finance.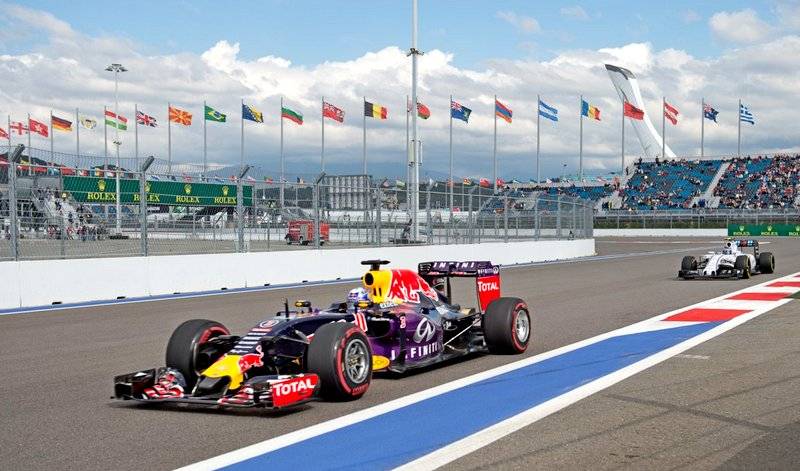 According to a source in the administration of the Krasnodar Territory, which now owns this object, the circuit will be donated to the autonomous non-profit organization Rosgonki, which was created only 2 months ago. The founders of the Autonomous Non-profit Organization were the Russian Automobile Organization and VTB Bank.
Earlier, the Kuban leadership has repeatedly expressed the need to sell the Formula 1 highway, complaining about the high cost of maintaining the facility. Even sporting events did not cover the costs of its maintenance. In this regard, the southern region suffered permanent losses. According to published data, the net loss for 2016 left almost 22 billion rubles. Although a year earlier, the circuit brought dividends in the amount of 8,5 billion.
Recall, the cost of building a race track for Formula 1 racing was about 8,5 billion rubles.
Used photos: http://www.sochi-express.ru/