Atomenergoprom Holding, which is part of Rosatom, in its annual report outlined the planned launch dates for the Belarusian NPP.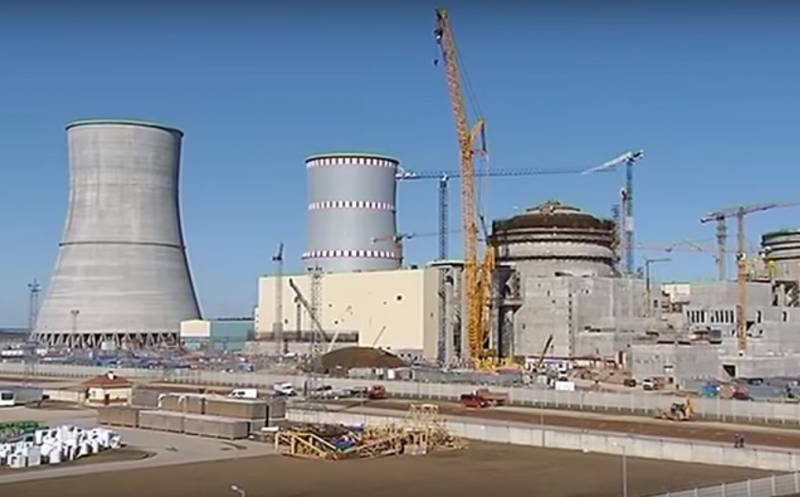 Among the measures planned for 2019 by the Russian holding company there is such as "the first inclusion of power unit No. 1 in the network and the start of physical commissioning of power unit No. 2 of the Belarusian NPP". It is reported
TASS
.
The dry wording "the beginning of a physical start-up" means that nuclear fuel in the form of fuel elements (fuel elements) will be loaded into the reactor.
During a physical start-up, the stability and safety of a nuclear reactor, as well as its compliance with design parameters, are checked.
At the next stage, the power unit is preparing for a power start and work according to its main purpose - generating electricity.
Recall that the first nuclear power plant in Belarus is being built in the Grodno region. It will include two power units, the total capacity of which will be 2,4 thousand MW.
The first unit will be commissioned later this year, and the Belorussian NPP will reach full capacity next year, 2020, with the commissioning of the second unit.
The fuel will be used for 5-6 years, after which, after going through certain "cooling" procedures, it will be sent to TVEL enterprises in Russia for reprocessing into new fuel.