President of Ukraine Vladimir Zelensky
returned
the infamous Georgian and Ukrainian
policies
Mikhail Saakashvili Ukrainian citizenship. Apparently, for Saakashvili himself this news was expected, but still joyful.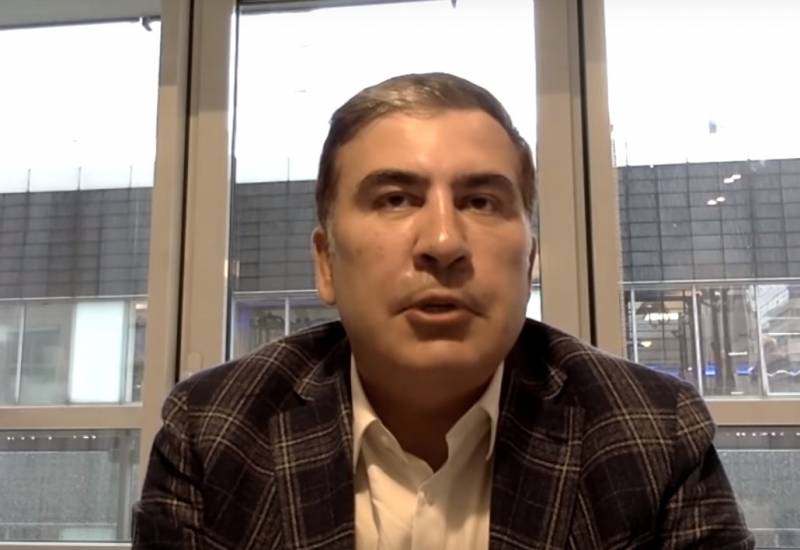 Mikheil Saakashvili stated
RBC
that will return to Ukraine on Wednesday, May 29. He must fly to Kiev, to the international airport of Boryspil. According to Mikhail Saakashvili, he missed Ukraine.
The politician praised the decision of the new President Zelensky to return to him Ukrainian citizenship.
I support Zelensky and his team. I have no professional ambitions, but I will definitely continue my struggle against corruption, against the oligarchy, injustice - in Ukraine, Georgia and everywhere,
- emphasized Mikheil Saakashvili.
Needless to say, the "fighter against corruption" in his native Georgia is suspected of corruption, which is why he was ordered to travel to his country, and Saakashvili himself turned into a typical political nomad of our time, famously repainted from a Georgian to a Ukrainian.
Also, the politician promised to help the new president in everything. At the same time, Mikheil Saakashvili does not particularly speak about more precise plans for his further political activity in Ukraine. But it is clear that he will try to return to politics. In the end, it was not in vain that the "Movement of New Forces", controlled by Saakashvili, was created.
The elections to the Verkhovna Rada are scheduled for July 21 in Ukraine. Although plans for the participation of the party led by Saakashvili in the upcoming campaign have not yet been disclosed, there is no doubt that it will enter the election. There is little good, since Saakashvili is known as a seasoned Russophobe, one of the main representatives of the anti-Russian party in the post-Soviet space.