President of Ukraine Vladimir Zelensky signed a decree on the restoration of Ukrainian citizenship of Mikhail Saakashvili. The corresponding document is published on the official portal of the head of the Ukrainian state.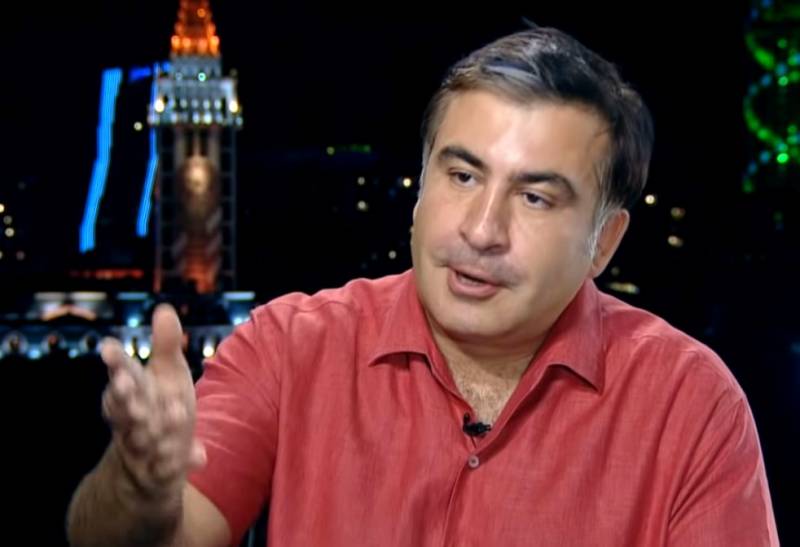 To amend the presidential decree of Ukraine, excluding the provision on Mikhail Saakashvili's loss of Ukrainian citizenship
- says the text of the document.
On the eve of the media there was information that the former president of Georgia, who once served as governor of the Odessa region, may return to Ukraine in late May in order to take part in the parliamentary elections as the leader of the Movement of New Forces party.
Saakashvili himself previously stated that he was not going to continue
political
a career in Ukraine, but wants to return there, as she considers Nezalezhnaya to be her second home. Moreover, his "close friends" live with whom he had not seen for a long time.
Mikhail Saakashvili joined Ukrainian political life in 2015 at the invitation of Petro Poroshenko. Having received the post of head of the Odessa region, the disgraced Georgian took up an unusual task - he declared war on corruption in the highest echelons of power, thereby crossing the road, including Poroshenko himself.
Less than a year later, Saakashvili was removed from the post of governor, and after some time he was deprived of Ukrainian citizenship and deported from the country.
Earlier, Russian President Vladimir Putin advised the new Ukrainian authorities to return the citizenship of Ukraine to Mikhail Saakashvili.