On May 27, 2019, in Odessa, a riot of convicts began in the Southern correctional colony (UIK) No. 51, which is located on the Lustdorf road opposite the cemetery. According to eyewitnesses, the riots in the prison started "because of poor conditions." From 6 to 15 prisoners allegedly decided to escape, and more than a hundred barricaded themselves inside one of the rooms. A fire broke out on the territory of the colony; additional forces of the police and the National Guard were pulled to the place of emergency.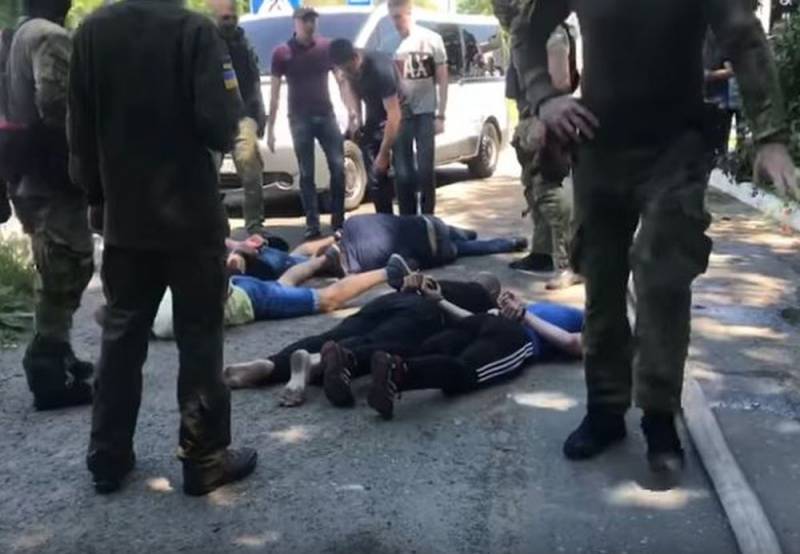 It should be noted that local "old-timers" say that such a massive manifestation of disobedience of convicts in prisons in Odessa has not happened for a long time. This suggests that the activities of the leadership of the colony in particular and of the regional administration as a whole should be properly studied by the regulatory and supervisory authorities. The control building is located right behind the wall of the colony, so everything is nearby and convenient, no need to go far.
Moreover, the mentioned colony, where almost 1500 convicts are located, has a general regime, i.e. it contains "first movers" - convicts for the first time. This indicates that rebellion and escape could be decided only out of emergency, or convicted of grave and especially grave crimes, sentenced to long terms of imprisonment (10-15 years). The convict who "stole the TV" and received, for example, three years in prison, will not do this. Since by his term will be added approximately the same amount for rebellion and escape. It is easier for him to endure and leave for parole (parole) in two years.
And now, from Odessa they say that there was no escape at all, local officials say this, emphasizing - "a riot occurred during the search." After that, local media clarified that six "sympathizers" were detained near the colony, who came to support the "Sedeltsi" in their demand to improve "the most terrible diet". However, the statement about the "worst food" in SEC No. 51, which is not entirely true, is said to be much worse than food in the Odessa pre-trial detention center.
Currently, it is reported that the riot in SEC No. 51 "matured like an abscess" for more than a week. The leadership of the colony allegedly even threatened to arrange "exercises" of special forces. Now a lot of fire engines and ambulances have arrived at the colony. As a result of the incident, there are victims, but there are no dead. A fire truck and a garage burned out. Information about the hostage-taking in SEC No. 51 was not confirmed (it turned out to be false). On the territory of the colony, special forces "work". In fact, an emergency has opened criminal proceedings under Art. 392 of the Criminal Code of Ukraine ("actions that disorganize the work of penal institutions"). Negotiations are underway with the barricaded.