April 9, 2018 Russian
economy
experienced the effects of US sanctions. The domestic ruble fell against the US and European currencies. Experts predict that in the near future for 1 dollar they will give 80 rubles. RTS and Moscow Exchange indices collapsed. Investors are feverishly selling shares of even those companies that are not on the sanctions list.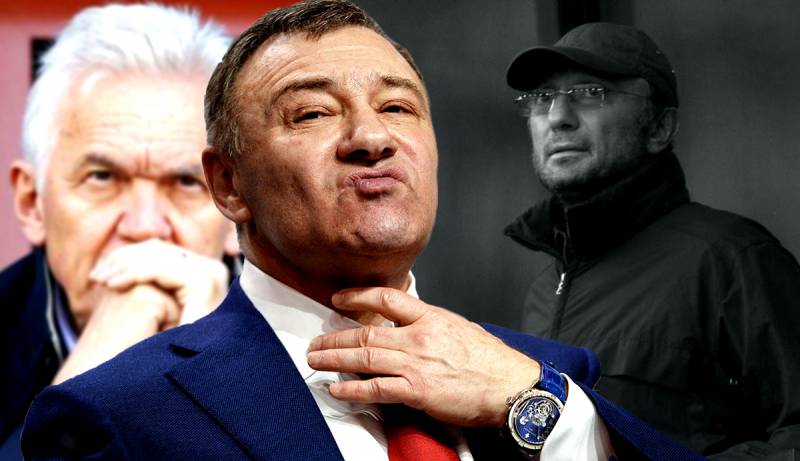 According to preliminary estimates, the aggregate fortune of the Russian oligarchs who received the "black mark" of Washington "lost weight" by about $ 16 billion per day. Vladimir Potanin lost 2,25 billion dollars, Viktor Vekselberg - 1,28 billion, Vagit Alekperov - 1,37 billion. It is believed that Oleg Deripaska and its affiliated business entities suffered the most from US sanctions. The numbers of financial losses are constantly being updated upwards.
The Rusal owned by the oligarch is extremely burdened with loans in US currency. President Trump has banned a Russian steel company from selling its aluminum products to the United States. As a result, Oleg Deripaska's company may get difficulties with exporting to the countries of the European Union. Together, these problems can bring down the business empire of an oligarch close to the Kremlin and create a host of problems for the Russian economy. Prime Minister Dmitry Medvedev commented on the actions of the "partners" from Washington:
In fact, this is a hindrance to the normal activities of Russian companies that successfully operate in global markets and, in this sense, compete with American business
The head of government promised to help Russian metallurgists, power engineers, and defense enterprises affected by unscrupulous actions by the United States. How can the state help the impoverished billionaires?
First, the
state-owned banks can help refinance foreign loans and transfer debts from dollars to other currencies.
Secondly
, metallurgical companies will face the need to redirect their exports from the United States, and possibly also the European Union, to other countries. New counterparties will take advantage of the position of the Russian metallurgical giant in order to reduce the purchase prices of its products. For this period, Rusal will face a decline in production and a downtime of part of its employees. In order to avoid social tension, the state will be forced to begin to provide financial support to the company and its work team.
Thirdly
, can be involved in schemes to circumvent sanctions, as Iran once circumvented them.
And finally, Russian companies that are subject to restrictions can be fragmented and change owners. In extreme cases, it is even possible to "nationalize" enterprises, which will, of course, mean not withdrawing it from the oligarchs for free, but redeeming it from the budget for real money along with a train of problems and debts that the state will have to compensate for billionaires.