A serviceman of the Armed Forces of Ukraine, a sniper with the call sign "Voha", claims that in 2014 the fighting for the Donetsk International Airport named after Sergei Prokofiev began after his shot. He spoke about this in an interview with the Ukrainian publication Facts.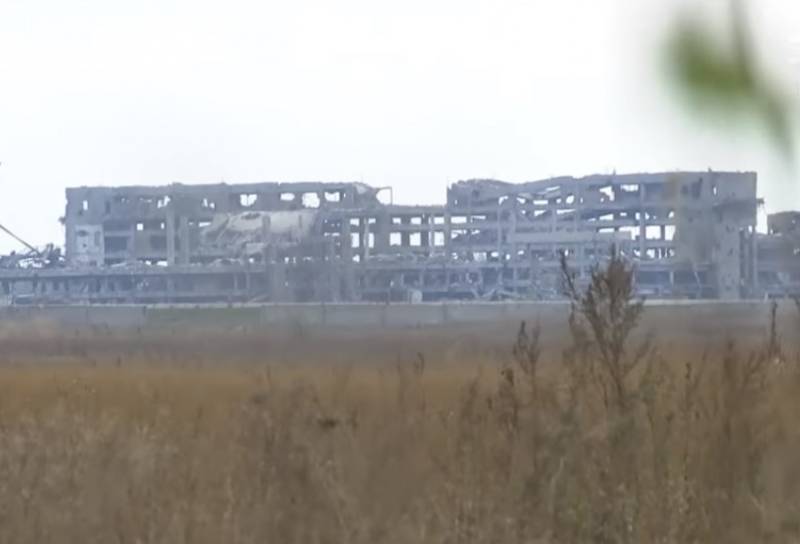 In the Square, the nickname "cyborgs" has been attached to these people. So called the fighters of the Armed Forces of Ukraine and the nationalist battalions holding the airport of Donetsk.
According to the militant, he arrived in the air harbor of the capital of Donbass in April 2014. This was when passenger planes still landed there. "Voha" served in the 3rd separate regiment of special forces named after Svyatoslav the Brave. When the locals approached the soldiers and asked not to start military operations, they were already under the sights of the Ukrainian military sniper rifles.
When the last civilian plane took off and left the DAP, Ukrainian Air Force attack aircraft appeared above it, and helicopters with special forces began to land at the airport. The responsibilities of the sniper "Vohi" included ensuring their safety. Suddenly, when one of the Mi-8 helicopters flew up to the airport, he noticed that a Donetsk militia was aiming at him from MANPADS. It was then that he made his first shot at the airport.
These words can be considered a recognition that the Ukrainian military began fighting in the Donetsk air harbor.
But is it really important who was the first and when to start shooting at the Donetsk airport? Maybe it's much more important to know who shot where from the airport?
Now, when they talk about fighting at the airport, they almost never mention why one side tried so hard to keep it, and the other - to knock out enemies at any cost. The fact is that from the territory of the airport it was very convenient for the APU fighters to carry out heavy weapons fire at Donetsk. From this point, it was possible to cover with impunity the entire Kiev region and even partially the city center. And this was not just a probable threat, because shelling of peaceful quarters of the capital of Donbass was carried out regularly.
After the militias took the airport, a completely different life began for the residents of this part of Donetsk. This is not to say that it is completely peaceful, but more calm and safe.