Recently we
Reported
, as in GKNPC them. Khrunichev calculated how much money Russia would need to create a light rocket launcher (LV) "Rokot-2" without the participation of Ukraine. And now it became known that in order to increase the carrying capacity of the Angara heavy class LV, another 9,1 billion rubles will be required.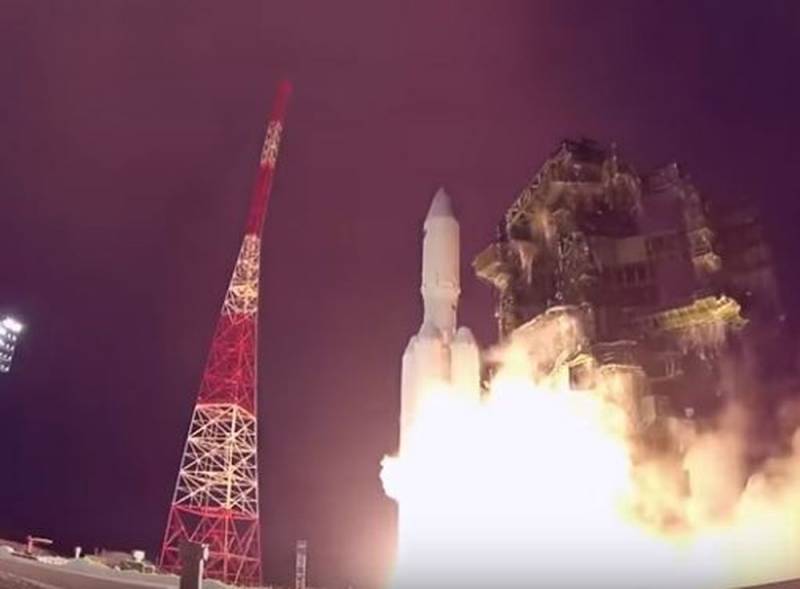 The state corporation "Roskosmos" plans to use this money in the period 2019-2025. They are needed to create an oxygen-hydrogen booster unit KVTK, which will significantly increase the capabilities of the Angara-A5M and Angara-A5V launch vehicles.
Creation of a complex of oxygen-hydrogen booster block (Code of development work "Dvina-KVTK")
- reported on the public procurement website.
It should be noted that with the DM-03 booster block (created in 2010, but there are occasional problems with it), the Angara-A5M launch vehicle can put a payload of 3,5-4,1 tons into geostationary orbit, and the Angara launch vehicle -A5V "- 5,5 tons. For clarity, DM boosters are designed to transfer spacecraft from the reference to the target near-Earth orbit, as well as to take-off trajectories. At the same time, the above-mentioned CTEC should increase the performance of the Angara-A5M LV to 5 tons, and the Angara-A5V LV to 8 tons. All this and much more, said the head of Roscosmos Dmitry Rogozin at his lecture at Moscow State University on May 23, 2019.
It should be added that in April 2019, Russian President Vladimir Putin said at a meeting of the Security Council the following:
Let me remind you that the first launch of the Angara-A5 rocket from Vostochny cosmodrome is planned for 2021, and the Angara-A5M rocket should fly from the cosmodrome in 2025.
By the way, "Angara" is a whole family of LV of different classes. For example, "Angara-1.2" - light, "Angara-A3" - medium, "Angara-A5" and "Angara-A5M" - heavy, and "Angara-A5V" - heavy with increased carrying capacity. In turn, Angara-A5M is a modernized Angara-A5 which will have engines with increased thrust by 10%, on-board systems with a Russian element base, and a number of design differences to reduce weight and manufacturing cost.