April 9, 2018 may well go down in the history of the Russian stock market as "Black Monday". The first working day of the week began with the collapse of the Moscow Stock Exchange. Quotations of shares of Norilsk Nickel fell by 14,28%, Alrosa - by 3,7%. Sberbank collapsed by 20%, VTB - by 10,52%. Oilmen were also unlucky: Rosneft lost 11,45% of its value, Lukoil - 4,93%. The Russian gas monopolist did not account for 7,8% of the quotes. The ruble is falling against the US and European currencies. For the "American" they are now giving 59,76 rubles, the "European" will cost 73,15 "wooden".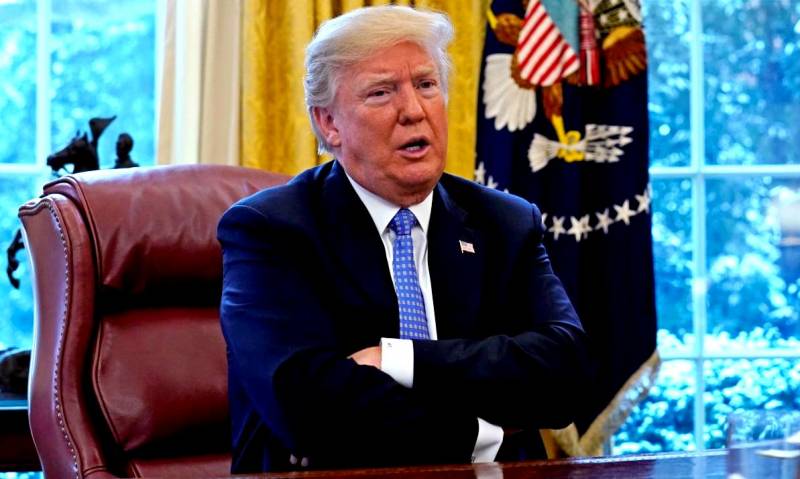 Cheaper and Russian sovereign Eurobonds. Market experts describe the collapse as follows:
This is a reaction to the sanctions imposed and the associated uncertainty. Not only stocks are being sold, we also see sales in Eurobonds, in OFZs, the ruble is falling
Recall that last Friday, the United States authorities imposed sanctions against 38 Russian businessmen, top managers and officials, a number of companies and Russian government agencies. The business hit Oleg Deripaska and Viktor Vekselberg, whose closeness to the Kremlin eventually turned out to be Washington's disfavor. On the morning of April 9, Oleg Deripaska's business empire collapsed, his UC Rusal lost 31,38% of the value of shares on the Moscow Exchange amid reports of a possible technical default due to sanctions, in Hong Kong UC Rusal managed to lose half the value before closing.
The panic reaction of investors is noteworthy. Sanctions have been imposed so far on only one publicly traded company UC Rusal, but the animal fear of losing their assets forces investors to sell in advance everything in the asset portfolio while it still costs something. Economists also associate the fears and reluctance of businesses to have Russian securities with the impending sanctions on Syria.
Summing up, we can come to the sad conclusion that this whole situation is a consequence of the integration of Russia and its
economics
into the global economic capitalist system. One click away from the ocean can bring down the financial system of a large country. The behavior of investors eloquently testifies to the real state with Russian sovereignty. The only correct way out of the economic trap where the economic liberal bloc drove the country is not an attempt to make peace with the West at all costs, but a repetition of the path that the Soviet Union once passed: the country's exit from the capitalist system and building its own, self-sufficient.