Trade war between the two largest
economies
the world is gaining momentum. One of Washington's latest moves was a ban on cooperation between US companies and the Chinese high-tech giant Huawei. And despite the fact that Beijing's response is not yet known, Bloomberg has announced the winner in the struggle between the two countries.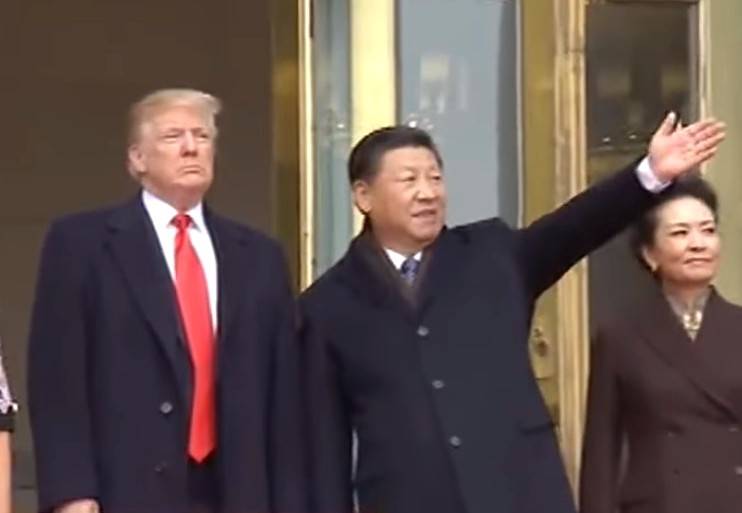 The authors of the study were based on the seven most important indicators: a reduction in trade imbalance, the state of the stock market, inflation, consumer confidence, the state of the currency, a slowdown in economic growth, and the level of mutual investment.
US President Donald Trump called
trade deficit reduction
with China (Americans buy more from China than sell it) the main task. And he, apparently, copes with it. Over the past few months, trade imbalances have declined more than in the past three years combined.
Stock market
China lost about 14%, while the American on the contrary grew by 6%. Here the victory was also on the side of the United States.
Уровень РёРЅС "Р" СЏС † РёРё
in both countries it did not differ much, but in China it was still slightly lower than in the USA. This is due primarily to the fact that Beijing's retaliatory duties for the most part did not affect the final goods, but the raw materials - oil and gas.
Consumer confidence
, which shows the willingness of citizens to spend money, instead of saving them, declined both in the US and in China. The language of competition is called a draw.
Currency wars
, according to experts at Bloomberg, also brought the parties one point. Beijing weakened its currency, which gave an advantage to the national exporter. However, if the Chinese Central Bank brings the yuan devaluation to a state where it will negatively affect the country's economy, it will have to start spending reserves to maintain its currency.
Concerning
economic growth
, then its slowdown was recorded in both countries. However, it has become more pronounced and tangible in China. Purely statistically the winner is the United States.
By volume of attracted
mutual investment
the undisputed leader is China. US investments in the Celestial Empire fell by only 8%, while the Chinese reduced their investments in the US economy by as much as 80%.
The final score, according to Bloomberg, is 5: 4 in favor of the Americans. At the same time, experts note that ultimately both parties will pay their price in the economic confrontation. For whom she hits harder - time will tell.