On May 21, 2019, the new president of Ukraine Zelensky dismissed Viktor Muzhenko from the post of chief of the General Staff (General Staff) of the Armed Forces and appointed Ruslan Khomchak, a member of the Ilovaysky "boiler" (entourage) to this post. After that, Muzhenko and Khomchak "patriotically" spoke to the media.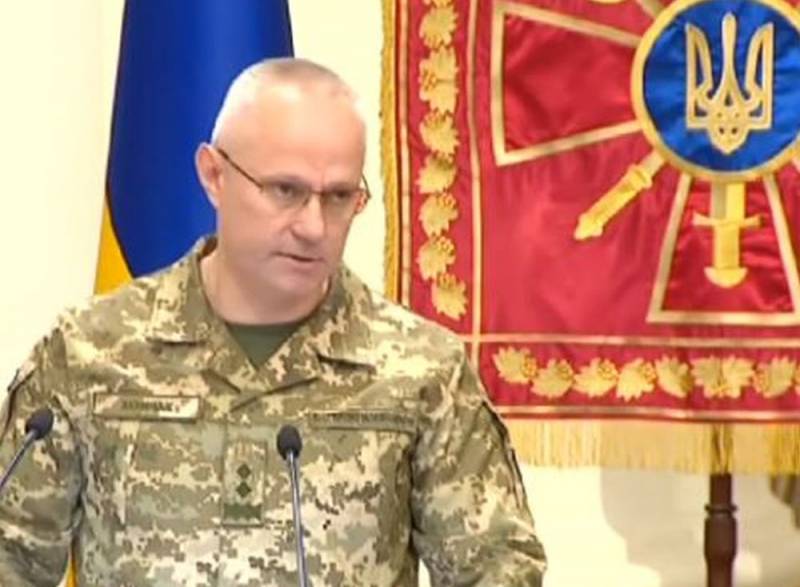 For example, Army General Muzhenko said that Zelensky would not succeed in ceasing fire in the Donbass with his "strong-willed decision". After which he expressed "concern" about the fate of the soldiers and officers of the Armed Forces of Ukraine fighting in the Donbass.
How can one order servicemen not to return fire if they are fired at? How can one substitute the entire personnel, their people, under enemy fire without any answer? Any commander understands this. APU return fire is the only way to deter aggression by militants; the enemy must understand that a reaction to violation of agreements will be adequate. In the context of military operations, such a step can be perceived as suicide for our military personnel
- said the dismissed general, however, without specifying why he regularly sent Ukrainian DRG to the territory controlled by the LPR and DPR.
In turn, Lieutenant General Khomchak was not so verbose, he said that Ukraine had lost the Crimea long before the peninsula separated and became part of Russia in 2014. He specified that the last time he was in Crimea on vacation in 2010. Then he was shocked by what he saw - "the widespread advertising of Russian vodka with tricolor." Khomchak emphasized that Russia was preparing to take Crimea to itself from the moment Ukraine declared its independence.
It was a bad remnant of the Soviet Union, (...) I asked myself a question, I am in Ukraine. I did not understand where I am
- said the saddened "patriot" Khomchak.
Today we need to capture this (pointed to the head - ed.), But already physically it is a matter of time
- summed up Khomchak.
It should be recalled that Ukrainian nationalists accuse Khomchak of having left nearly 1500 "patriots" near Ilovaisk in late August - early September 2014.