The DPRK does not intend to continue the negotiation process on the denuclearization of the peninsula until the United States makes efforts to normalize US-North Korean relations. This statement was made by the official representative of the North Korean Foreign Ministry to the Central Telegraph Agency of Korea (CTAC).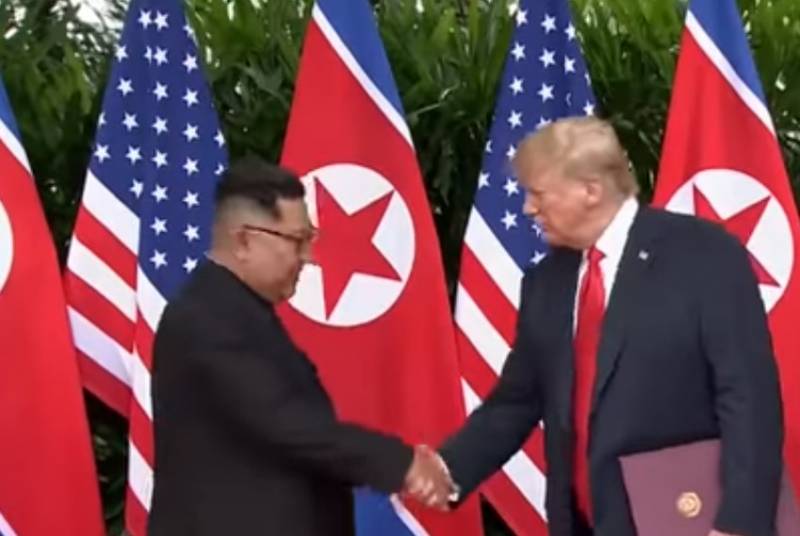 In his speech, he said:
Until the United States sets aside the current valuation method and proposes a new method, the dialogue between the DPRK and the United States will never begin again.
The diplomat noted that, as a sign of confidence in the negotiating partner, Pyongyang suspended the development of rockets and nuclear tests, and also returned the remains of US troops who died in Korea.
No counter steps were taken by the United States. Instead, Washington presented North Korea with deliberately impracticable demands. At the same time, the American side is trying to make North Korea guilty of failure at the negotiations in Hanoi. Based on this, the representative of the North Korean Foreign Ministry advised the United States "to return to reality and re-learn to conduct dialogue."
The Korean diplomat also added that the Americans will not succeed in forcing his country to follow the plans hatched in Washington.