Ukrainian blogger from the Dnieper Max Buzhansky, known on Facebook as a harsh critic of nationalists, spoke out to those who are trying to rewrite the history of Ukraine and "forget" about the Great Patriotic War.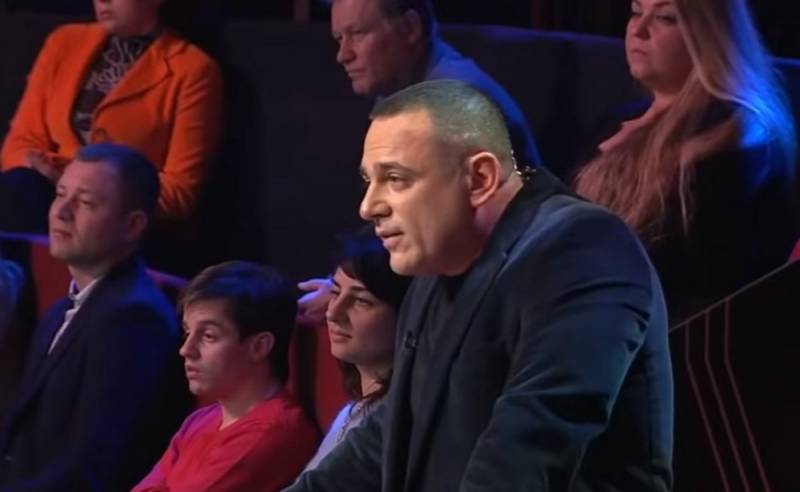 He suggested that adequate compatriots not argue with idiots, by which he means the inhabitants of Ukraine, who share the views of the director of the Ukrainian Institute of Popular Memory, Vladimir Vyatrovich.
The same Vyatrovich, whose activities are directed by US intelligence, and whose main business is falsification of the country's history to please nationalist circles.
At the same time, foreign experts, in particular Josh Cohen, in their article in the publication Foreign Policy, accused Vyatrovich of destroying the bloody and racist history of his country by removing materials about pogroms and ethnic cleansing from state archives.
The blogger believes that only people with "reduced intellectual responsibility" can deny the fact that the Great Patriotic War is.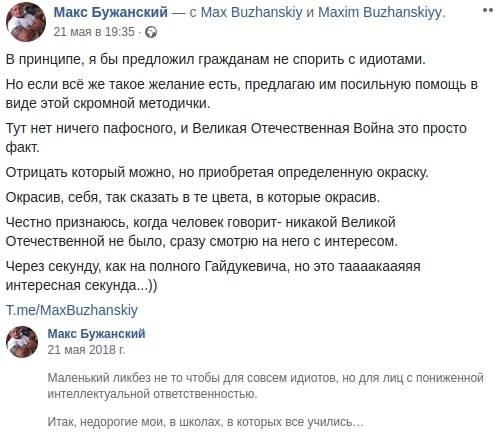 Max Buzhansky is known not only in the Ukrainian segment of Facebook, but also as a regular participant in the TV show "Hard Talk", where, as a resonator, he puts many Ukrainian officials in a very uncomfortable position and
politicians
... Also, the blogger is the author of the books "History in 88 chapters" and "A story for the lazy."