From the day that the Skripals "poisoned" in the small town of Salisbury in the south-west of England and were taken away by local special services to "save" them at one of the military bases, nobody saw Julia and her father Sergei alive. In our developed information
technical
a time when it is possible to make a video call from the most primitive smartphone, periodically "feed" information to humanity that the Skripals are alive, but at the same time they don't show in principle.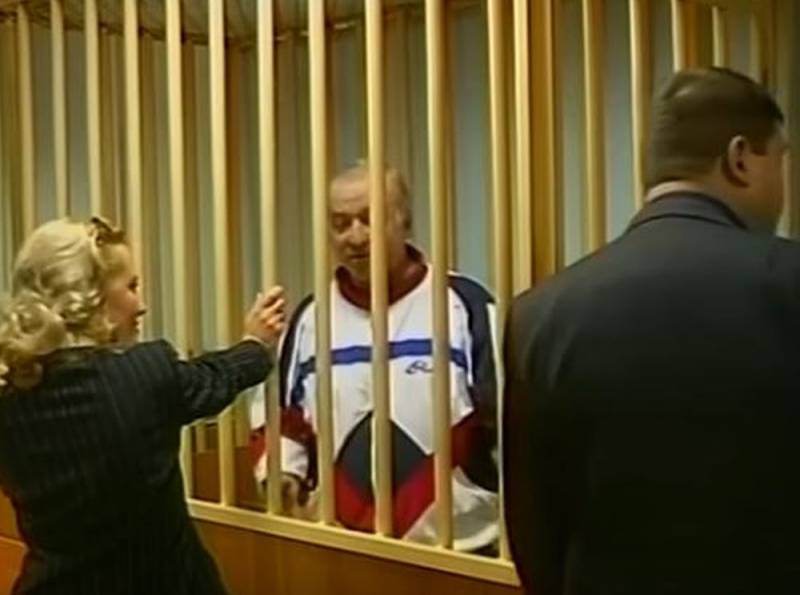 Everyone who speaks for Skripal is lazy. The British media in hysteria and fits aggressively demand "Putin, admit poisoning." Given this, they creaked, if they were alive, should sit in the studios for days and nights and expose the "bloody regime." But this is not and, apparently, is not expected.
But in Russia there are also a bunch of people who want to promote on the Skripaly. For example, in July 2018, Victoria Skripal from Yaroslavl announced that her cousin Julia allegedly got in touch. Julia told her that "everything is fine with dad."
And so, on May 23, 2019, the Russian media are again excited by the message of Victoria Skripal from Yaroslavl. Allegedly before this, Sergey Sripal called her, and twice and even there is an audio recording of one call.
In the Russian media, another "sensation" from Victoria Skripal from Yaroslavl is presented as follows. Victoria claims that between April 1 and May 9, 2019, Sergey Skripal (her uncle) called her and asked about the health of her and her husband. After which he reproached Victoria with the fact that she "shines" a lot on television, attracting attention, and answered questions about her life and plans like this:
You are on your own, we are on our own.
At the same time, the media cite some scandalous details from Victoria's life. Allegedly, on April 1, 2019, she and her husband had a conflict in the HOA (homeowners' partnership), where the former chairman broke her lip and broke her husband's finger, and also insulted her about her relationship with the traitor.
The second "call" from Sergey Skripal was received by Victoria on May 9, 2019 and the answering machine allegedly recorded it:
Hi, Vikul. This is Seryozha. I tried to get through something - the subscriber is not responding. Well, happy holiday. All the best! I wanted to find out how you were doing there, like Senka's finger. Okay. Everything is fine with me - with us, with Yulechka too. Everything is fine, mother on a holiday too, on Victory Day. Well, come on, that's it.
If an audio recording of a conversation between two people was presented, then one could at least talk about something. And so, on audio recordings (available on the Web) only the "muddy" voice of one person who is given out as Skripal. Moreover, the special services of "Foggy Albion" probably have a whole base with recorded conversations of Skripals over many years. So they can "blind" almost any record. At the same time, we do not know anything about the broken finger of Victoria's husband, their relationship with others, the British special services and whether Victoria went in the footsteps of her uncle.
Russia is so persistently trying to prove that Sripali is alive, that more and more doubts arise about this. Indeed, it is enough for the Skripals to speak at least once, even if not on television, but simply with a 30 second video, where they are comfortably seated in their chairs, reading the fresh (recognizable) issue of the Times newspaper. And yet, no big evidence is needed. The whole world will believe that the creaks are alive. Come on, surprise us.