On May 23, 2019, it became known that the Lithuanian Seim (unicameral parliament) Foreign Affairs Committee adopted a resolution on counteracting the decision of the Committee of Ministers of the Council of Europe, thanks to which Russia could return to PACE. The press service of the Seimas informs about this, clarifying that the aforementioned parliamentary committee unanimously supported Lithuanian Foreign Minister Linas Linkevičius, according to whom the Council of Europe should continue to "fundamentally" evaluate Russia's actions.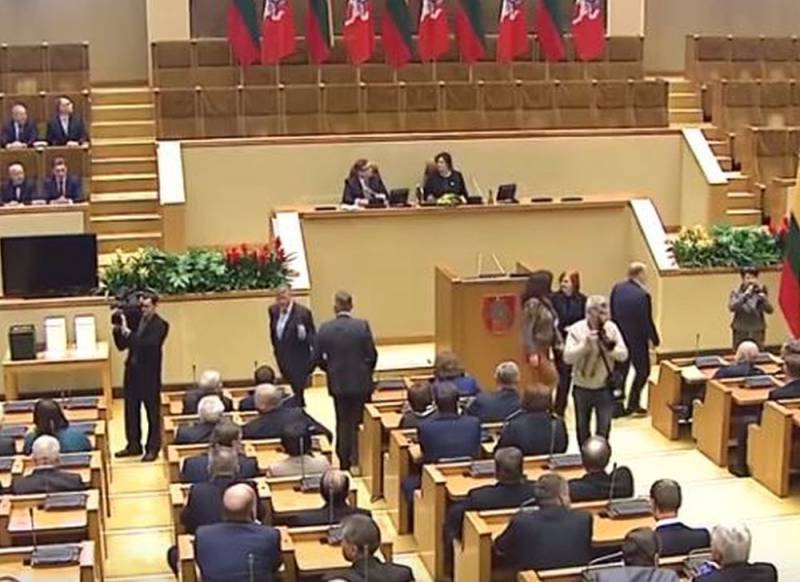 It should be noted that another upheaval in Vilnius with the manifestation of "patriotism" and Russophobia occurred immediately after the Committee of Ministers of the Council of Europe adopted a resolution stating that all countries of the Council of Europe have the right to equal participation in the Committee of Ministers and in the Parliamentary Assembly of the Council Europe (PACE). At the same time, the document emphasizes that the main obligation is the payment of contributions.
So, this resolution of the Committee of Ministers of the Council of Europe caused a violent and widespread hysteria among Russophobes of different countries. So it is not surprising that the Seimas of the "democratic" Lithuania decided to oblige the country's delegation to PACE not to vote for changes to the Charter of the Council of Europe and other PACE decisions that would allow a member state violating the rules of the organization to participate in the organization's activities.
The decision to make concessions to the Russian Federation will create a negative precedent for other states to abandon their obligations and undermine the authority of the Council of Europe as a defender of human rights, democracy and the rule of law, could lead to a serious crisis of power for this international organization
- it is noted in the resolution of the Diet.
It should be recalled that the Russian delegation was deprived of the right to vote in PACE in April 2014 due to events in the Crimea. In June 2017, Russia suspended the payment of its contribution to the Council of Europe due to the non-participation of the Russian delegation in the work of PACE. According to the charter of this organization, if a country does not pay contributions for two years, then it can be excluded.
In April 2019, PACE called on Russia to return and contribute. In turn, Russian Foreign Minister Sergei Lavrov said that Russia's rights had been grossly violated for five years. However, in his opinion, the latest PACE decision indicates that members of the organization have come to understand that it is impossible to maintain the current situation in the future.