German Foreign Minister Heiko Maas became known to the general public not thanks to successes in the diplomatic field, but only because of his overly loud and resonant statements. He periodically generates them in his head, after which he hurries to "please" the public. For example, in March 2019, he substantiated and justified the bombing of Yugoslavia by NATO aircraft,
calling
this is a "responsible approach".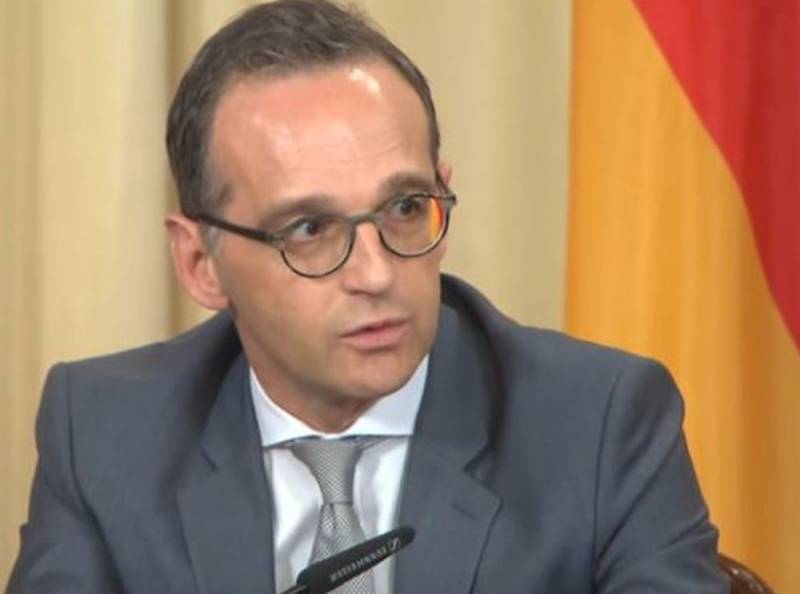 So this time, when another "thought" was generated in Maas's head and "inspiration" came over him, he immediately rushed to the media. This happened right during the forum dedicated to the unity of Europe. It is not surprising that Maas, a passionate European, was overwhelmed by feelings and he decided to speak at this very moment. Although many "dull" Germans frankly call Maas a loafer and the most useless minister in the history of Germany.
We in Europe feel more than enough outside pressure. In recent years, the world has changed dramatically (...). Russia is trying to change with the help of military force
policies
- both in Syria and in Ukraine
Maas told the WDR Broadcasting Company.
But Maas did not stop there. After he said that Russia, with the help of military force, threatens Europe, he switched to the USA and China. After all, the Chinese and Americans are even greater competitors for Europeans than Russians.
Maas stressed that a united Europe is also experiencing great difficulties because of the United States, which often abandon its international obligations. Problems also arise from China, which is trying to split a united Europe through its economic influence. So from Maas went to all the major players in the international arena. Perhaps Maas recalls with nostalgia the times of recent European colonial rule, when almost the whole world belonged to Europe.