Recently we
Reported
about how pure Russian oil came to Belarus, and Russia informed that it was ready to compensate for losses from dirty oil. And so, on May 23, 2019, President of Belarus Alexander Lukashenko, after a loud
Meeting
The day before, he said that Minsk will intensify negotiations with Nursultan (Astana) on the purchase of Kazakhstani oil.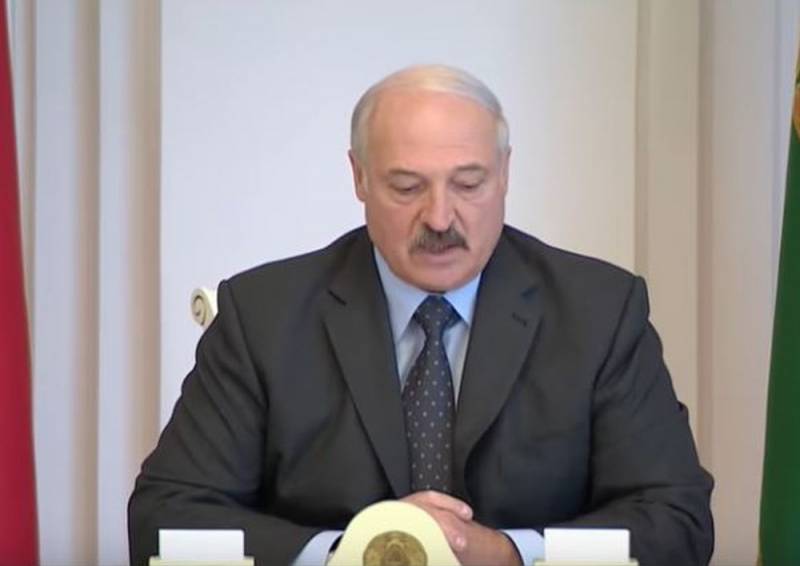 We are already negotiating and would like them to be intensified on the supply of Kazakhstani oil to Belarus. I think we can solve this issue.
- said Lukashenko, whose words are quoted by BelTA.
This statement was made at a meeting of the Belarusian leader with the Ambassador of Kazakhstan to Belarus, Ermuhamet Ertysbaev. At the same time, Lukashenko added that this issue should also be discussed with Russia. This is not surprising, because it is very difficult to transfer oil from Kazakhstan to Belarus without the participation of Russia. Just look at the map.
It (the question) lies not only in Belarus and Kazakhstan (there are no problems here), but also in transit. Russia is a member of the EAEU. I think that with a country close to us, we will be able to agree on some volumes of oil supplies from Kazakhstan
- specified Lukashenko.
There is a certain imbalance in trade towards Belarus, but you should know that Kazakhstan produces a lot of goods that we really need. Starting from cotton and ending with metals. We are ready, as it was in Soviet times, to buy grain from you (you have large surpluses, they will always be). Therefore, to balance the trade is not a problem. I think that it is necessary to entrust our intergovernmental commission to deal with these issues.
- noted Lukashenko.
In turn, the ambassador of Kazakhstan assured that his country was ready to supply oil to Belarus.
It should be recalled that in 2018, trade between Belarus and Kazakhstan reached almost $ 900 million, an increase of 30% compared to 2017. At the same time, Belarusian exports exceeded $ 783 million. In the first quarter of 2019, the volume of mutual trade between the countries fell by about 10% compared to the same period in 2018. Trade turnover amounted to $ 171,5 million. The balance for Minsk was positive in the amount of $ 121,7 million.