We recently reported how the Russian Aerospace Forces
eliminated
the leader of one pro-American group in Syria, as well as the SAA, with the support of the Allies,
deployed
offensive in the north of the province of Hama. And now, the time has come to free the Idlib province from the jihadist barmaleis.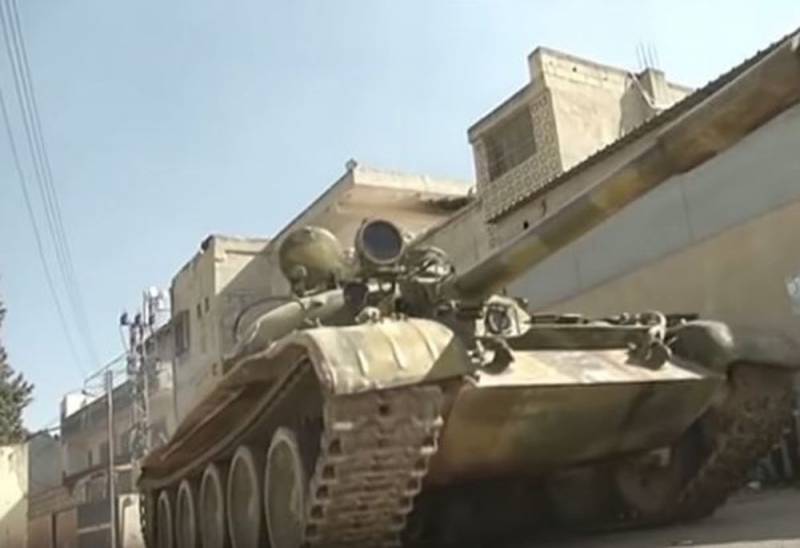 The Syrian pro-government newspaper al-Watan reports that the SAA, with the help of leaflets, has already begun to inform the population of the province in question about the start of a military operation to free its territory from terrorists. For this, aviation is used, with which the military scatter leaflets urging residents to temporarily leave their homes.
Syrian army helicopters drop a large number of leaflets on villages in Idlib province with an appeal to their residents to leave their homes before launching a large-scale operation to free her
- the newspaper writes.
It should be noted that al-Watan is a daily newspaper published in Damascus. It was founded in 2006 and became the first private daily newspaper in the country over the past 50 years. The newspaper is owned by Syrian Arab Publishing and Distributing Company, which, in turn, is owned by a serious Syrian businessman Rami Makhlouf. He is a cousin to the current president of Syria, Bashar al-Assad. Therefore, the newspaper will not publish an explicit fake or a throw-in regarding the onset of CAA.
It should be recalled that on May 22, 2019, the SAA units immediately repelled three massive attacks by militants from the territory of Idlib province. Well-armed, trained and equipped gangs of terrorists launched an offensive on May 20, 2019, therefore, the position of the SAA and surrounding settlements is subjected to shelling. Moreover, the militants of the terrorist Khayyat Tahrir al-Sham (HTS), the former Jebhat al-Nusra (an organization banned in Russia) even use tanks. Therefore, the SAA decided to "push" the terrorists a little further into the uninhabited mountains, and at the same time closer to the Turkish border.