May 22, 2019 it became known that on the morning of this day, eight military personnel of the Armed Forces from the Operation of the Joint Forces (OOS) were captured in the territory of the DPR. This was announced by the official portal of the "Joint Forces", from the DPR this information has already been confirmed.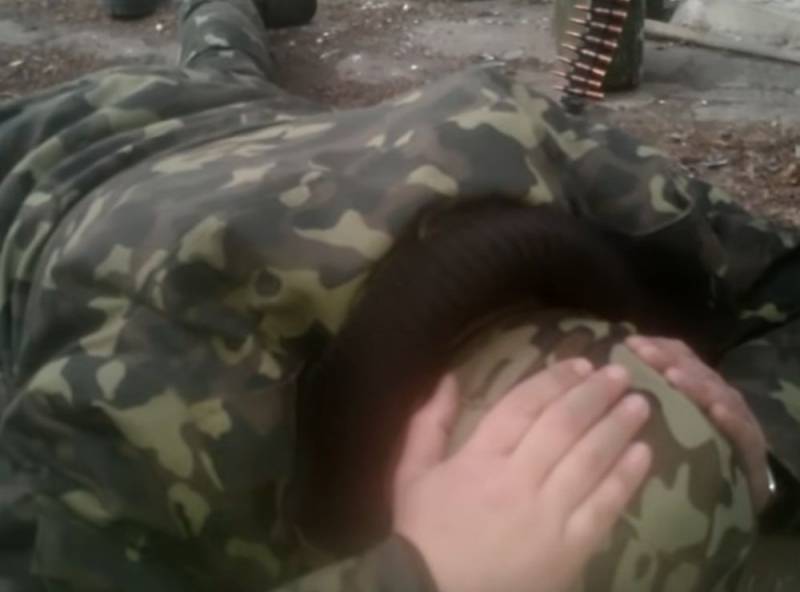 So, eight military personnel of the Armed Forces moving in a truck in the area of ​​the village of Novotroitskoye, according to preliminary information, lost their course and drove into the territory of the DPR. There they were detained by fighters of the People's Police (NM).
We inform you that, according to preliminary information, this morning, eight members of the Armed Forces of Ukraine from the United Forces, moving in a truck in the area of ​​the settlement of Novotroitsk, deviated from a certain route and ended up in a temporarily occupied territory, where they were detained by militants of the armed forces of the Russian Federation . The command of the United Forces takes all possible measures to determine the place of stay and return of servicemen. The military prosecutor's office entered information into the unified state register of pre-trial investigations and investigative actions are being conducted. More detailed event messages will be promptly published with new information
- says the report of the "United Force".
At the same time, they were informed from the DPR that on May 22, 2019, during the successful operation, the NM fighters had detained an armed forces sabotage and reconnaissance group (DRG).
When detained, the uniform, car license plates and documents of the NM sample, as well as explosives, were seized from the militants. Detainees are being investigated. We do not exclude that the command of the OOS will begin to conceal the loss of personnel of up to separation strength, as is usually done in the daily reports of the OOS headquarters in the event of the death of one or two Ukrainian troops
- stated in the press service of the NM DPR.
At present, it is not known whether it was really the AFG DRG, which entered the wrong "hole" on the demarcation line, or whether they really got lost. It should not be ruled out that the Ukrainian military could have been drunk or went to surrender themselves, since they were already tired of this war, and there have been such cases before. The main thing is that the fact of what happened is confirmed by both parties.