Recently we
Reported
how the famous Russian TV presenter Vladimir Soloviev was forced to make excuses about the fact that he often invites outright Russophobes to the air of his
political
talk show. And so, around Solovyov, another loud scandal erupted, and the culprit of the "celebration" is the journalist himself, who actually insulted the city of Yekaterinburg and its inhabitants.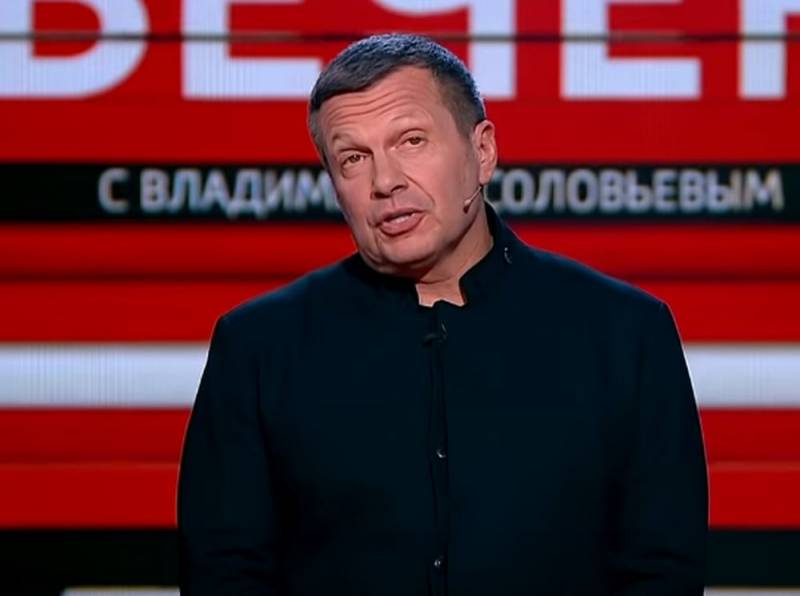 So, on the air of the author's program "Full Contact" on Vesti FM radio, Solovyov allowed some of the residents of Yekaterinburg to be called "demons" for opposing the construction of the St. Catherine's Church at the site of the Drama Theater. Then he promised to come "to drive devils to Eburg." In addition, Solovyov accused Yekaterinburg of the murder of the royal family and the construction of the Yeltsin Center.
You are the city that killed the last emperor. You carry this curse on yourself, whether you like it or not
- Soloviev emotionally declared in a country where there is no state religion and ideology. But it's already good that, at the same time, he did not throw his feet on the table, it is encouraging.
Solovyov also suggested holding a local referendum at which, together with the question of building a church, raising the question of demolishing the Yeltsin Center. He is confident that people will support both proposals. Indeed, there is a very high probability that the residents of Yekaterinburg will not be opposed to the demolition of the Yeltsin Center, because it was not they who allocated 9 billion rubles for its construction, and Moscow from which Soloviev broadcasts. Nobody asked the residents of Yekaterinburg, as far as the construction of the Yeltsin Center is concerned. And what relation do modern residents of Yekaterinburg have to the death of the imperial family in 1918, one can only guess.
Therefore, it is not surprising that some residents of Yekaterinburg reacted aggressively to the ignorance of Soloviev, who had torn off the ground. For example, journalist Derbenev promised to find Solovyov in the capital and "give him the strong Ural bream with his right hand". After which he asked his fellow countrymen to take a trip for business trips and asked them not to worry, as he would later wash his hand.
Rooster Solovyov must answer for his words
- Derbenev wrote on his Facebook page, adding many more ugly words and epithets.
In turn, we would like to remind Derbenev that disputes do not solve this. In addition, Russia has legislation, including criminal and administrative. Therefore, you do not need to dissolve your hands.
By the way, at present many people in Russia have divorced, consciously or not, manipulating the word "empire". We would like to enlighten this patriotic audience a little. Empire is a common house where many peoples, religions, customs and cultures coexist. Empire is peace, protection and observance of joint interests. In fact, it is an international, only with the right to private property. There is no place for sticking out any of the religions or ethnic groups, therefore nationalism there is impossible in principle, since it leads to self-destruction.